WELCOME TO MARANI ELIZBAR 1918
WHERE EUROPEAN SERVICE & QUALITY
GEORGIAN HOSPITALITY & CULTURE
WE ARE AN ART HOTEL & WINERY IN THE HEART OF KAKHETI​
To experience a foreign culture, and meet real people, you need to be invited to one of their homes. My name is David Turkestanishvili and my home is open to all who want to experience authentic Georgian culture, tradition, and hospitality. We are waiting for you!
TRANQUIL ACCOMMODATION TO REST AND RECHARGE
MY ART HOTEL IS PERFECT FOR
Choose from six cozy rooms, which I named after vine strains. As an enthusiast of art and architecture, I personally designed their decor, to reflect the spirit of the Georgian wine.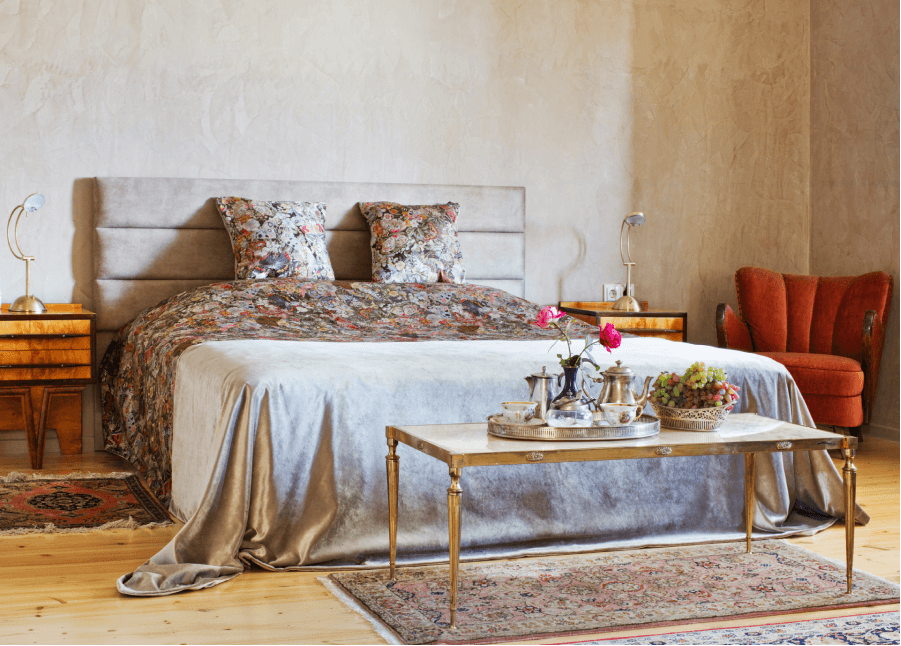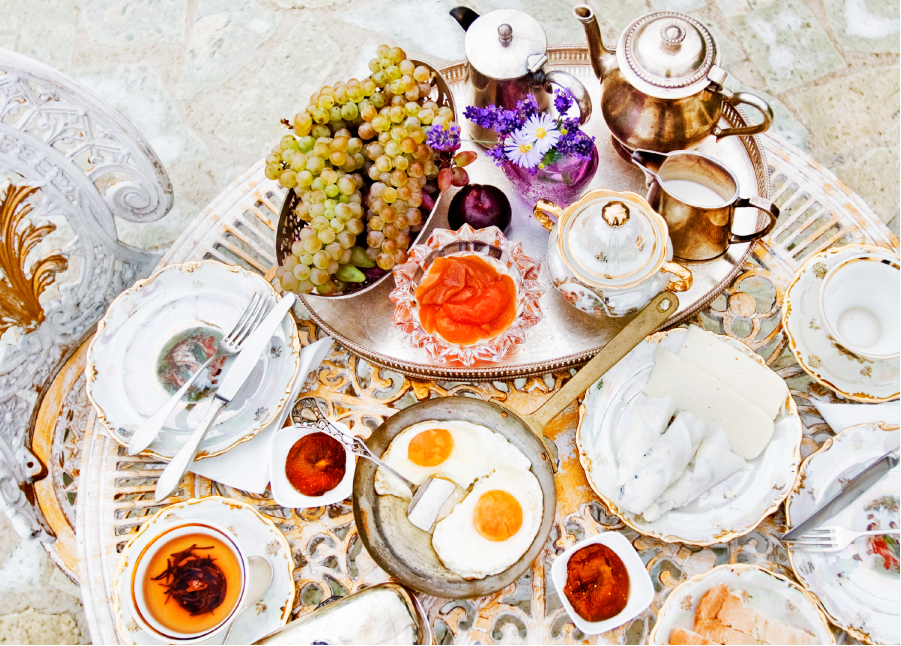 Georgian hospitality and tradition are best expressed in traditional food. Taste my Aunt Lali's specialties, to immerse yourself in the simple, authentic life of Kakheti.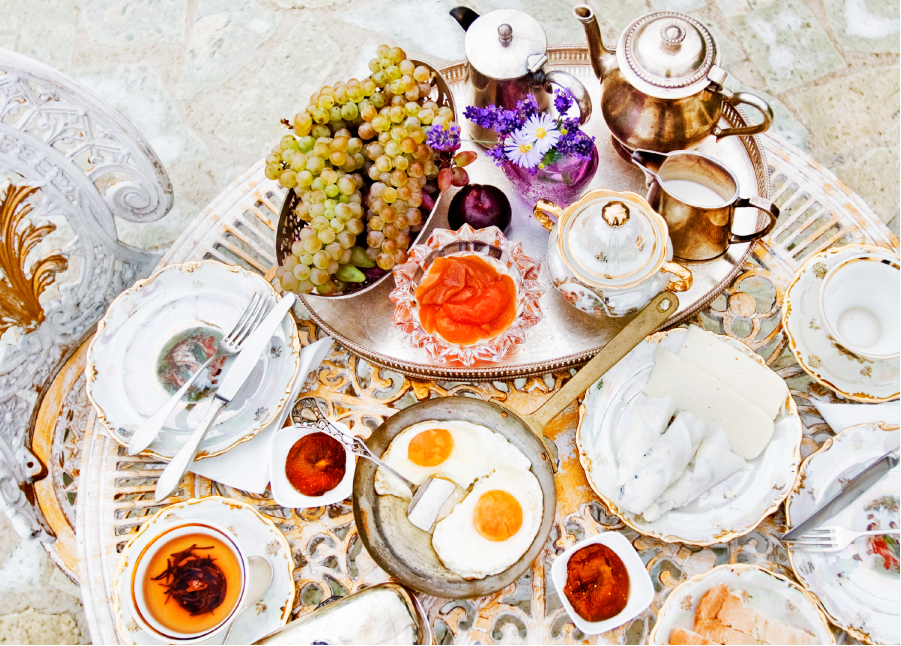 Wine is the cherished bloodstream of the Kakheti region. Try the products of my beloved marani, made in the traditional, Georgian way since 2018.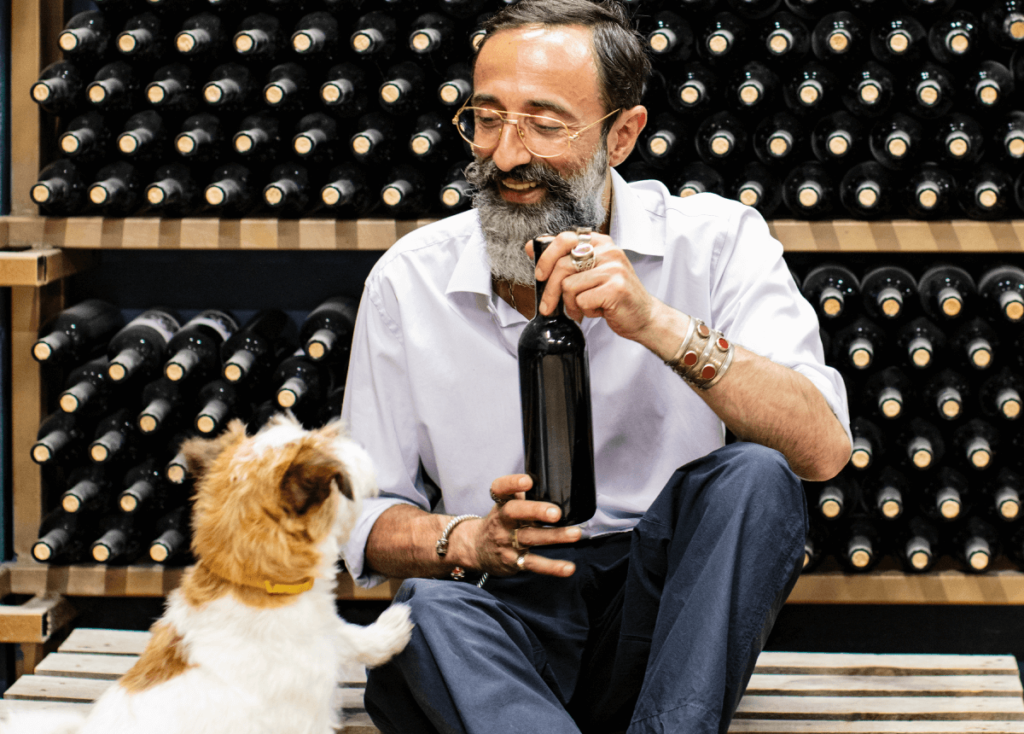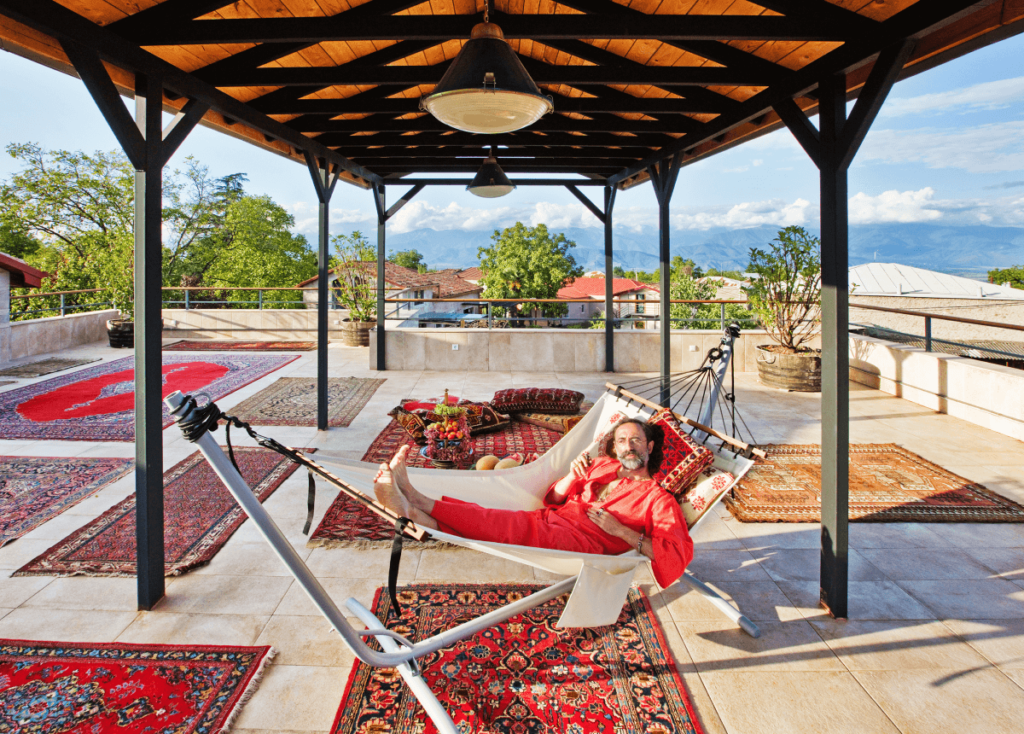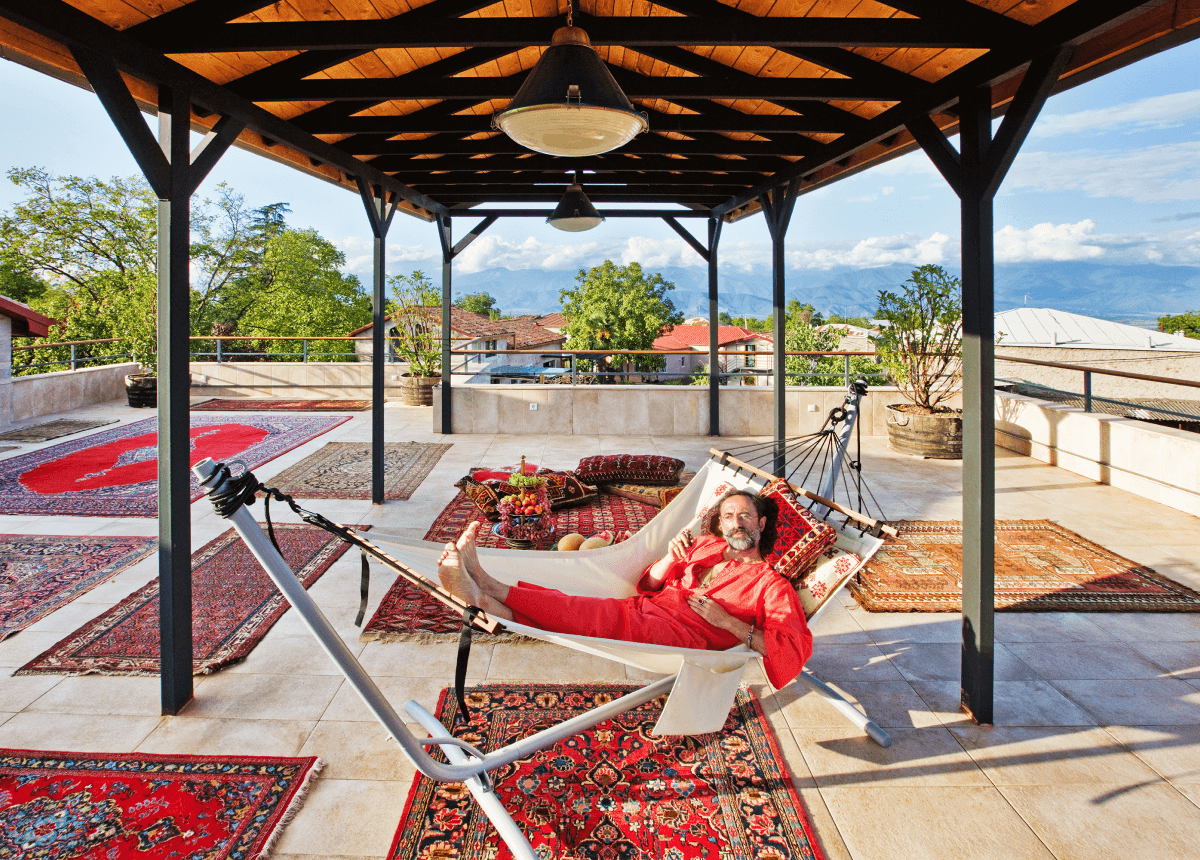 Historic monasteries of Kakheti will feed your soul with tranquility for days. By visiting them, you can get in touch with the ancient spirit of Georgia, full of brave and passionate heroes.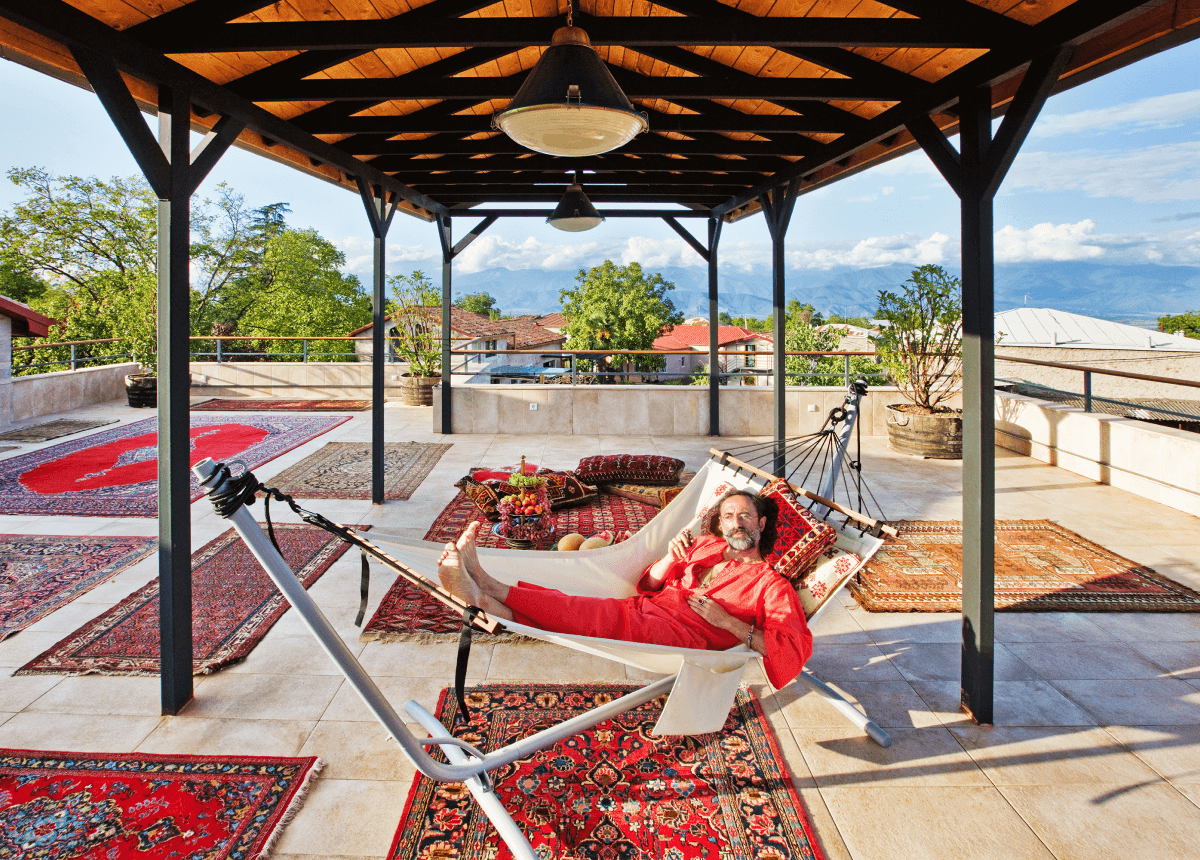 ABOUT MARANI ELIZBAR 1918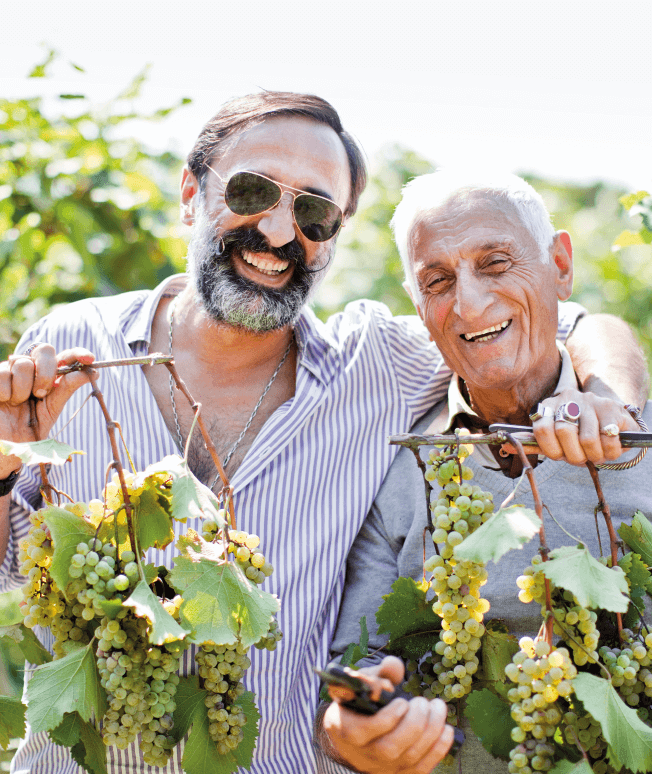 Marani Elizbar 1918 is located at the outskirts of a Georgian village, Kisiskhevi, located less than 100 km from Tbilisi. Our art hotel is a part of the sustainable community of the village, and by staying with us, you become part of Kisishkevi, too.
Our neighbors work for us and supply our kitchen with quality local products. By staying at Marani Elizbar 1918, you contribute financially to their lives, and help preserve architectural monuments of the Kakheti region.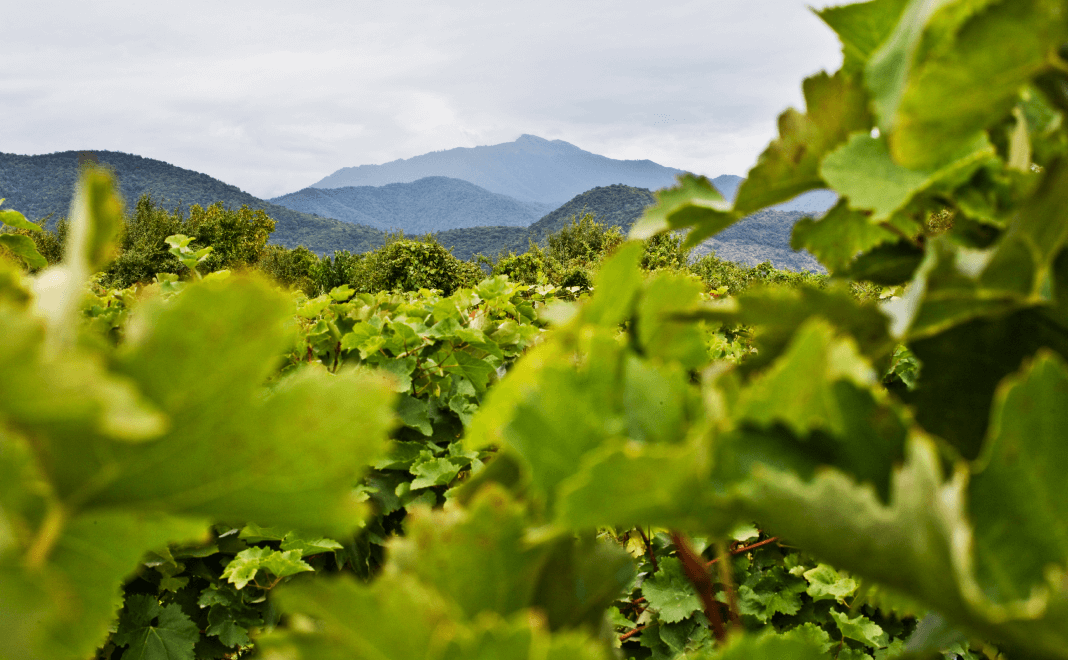 In Marani Elizbar 1918 time slows down. With every sip of wine you relax more and more, to enjoy the authentic life that surrounds you. You can contemplate the splendid view of the Caucasus mountains, or the slowly ripening grapes, or p ripen slowly, or join us for a grape harvest.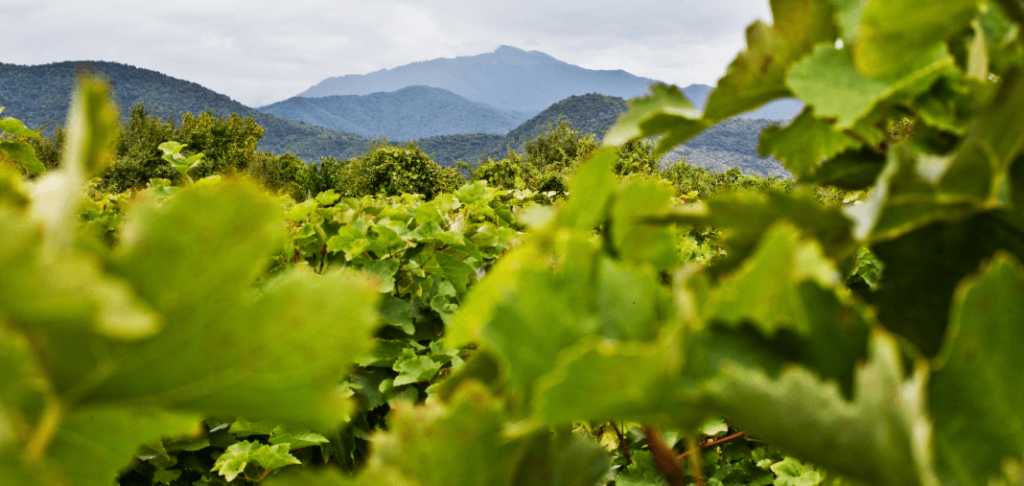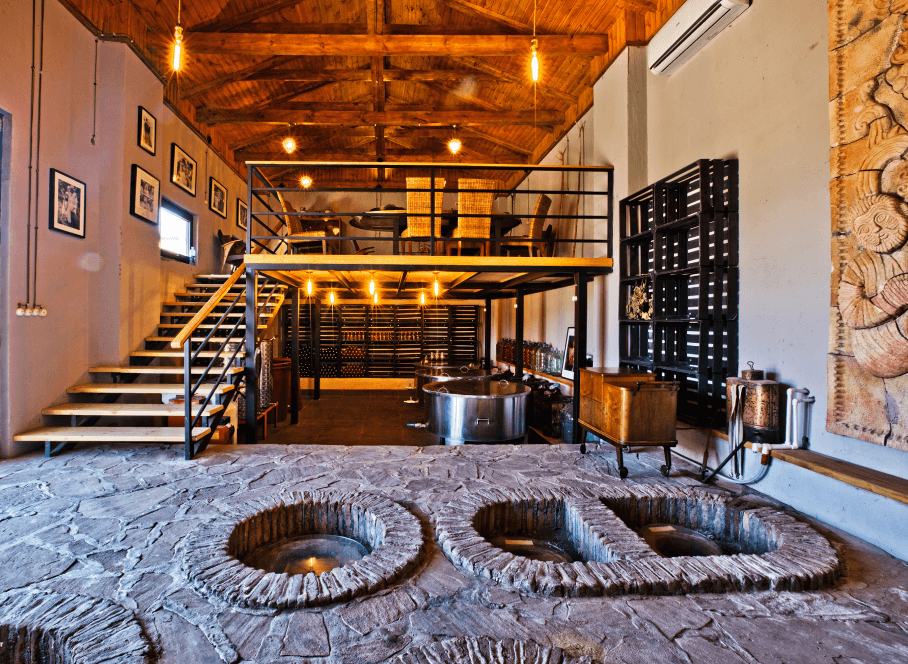 Our marani, or winery, was built on land owned by my grandfather, Elizbar. We produce our organic wines only using the traditional method, and from endemic Georgian vine strains: Saperavi (red) and Rkatyceli, Mcvane, Kisi and Khikhvi (white).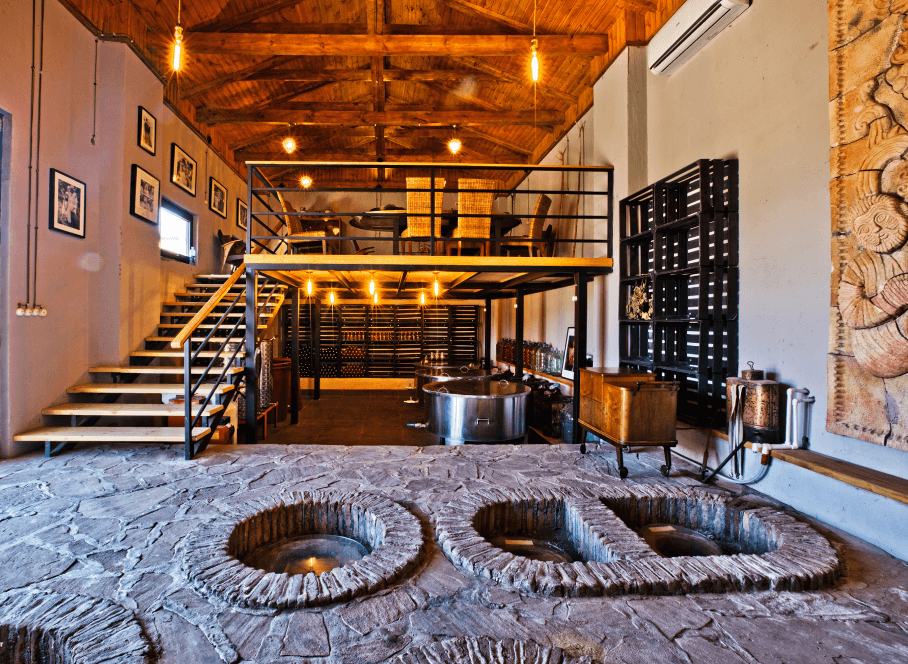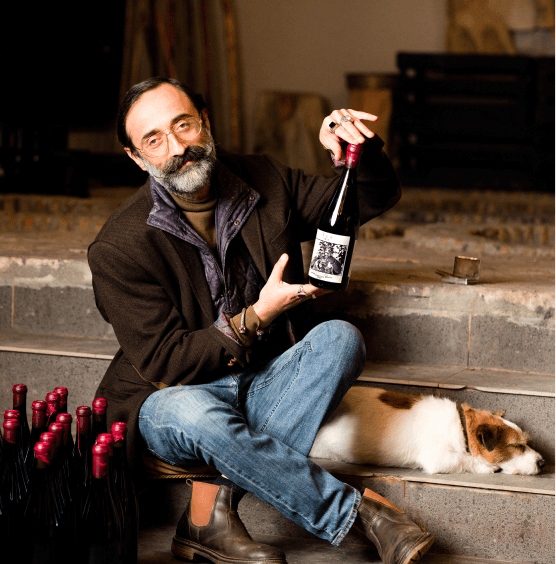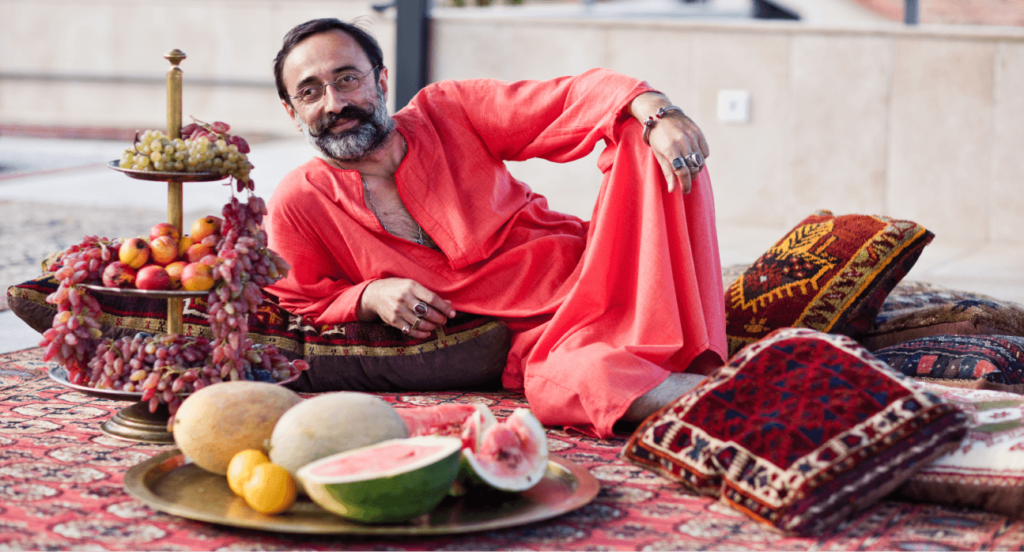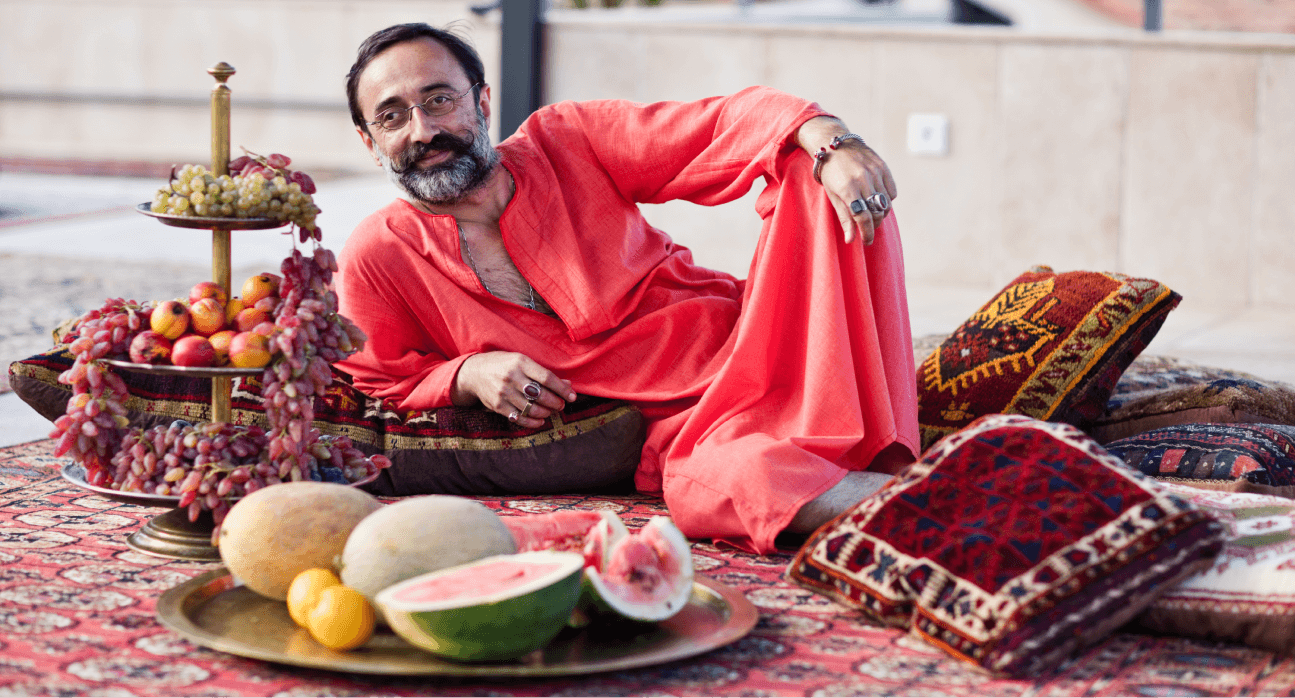 Grandfather Elizbar's fruit garden welcomes you and offers its delicious produce. Take a stroll, relax and enjoy every minute in Marani Elizbar 1918.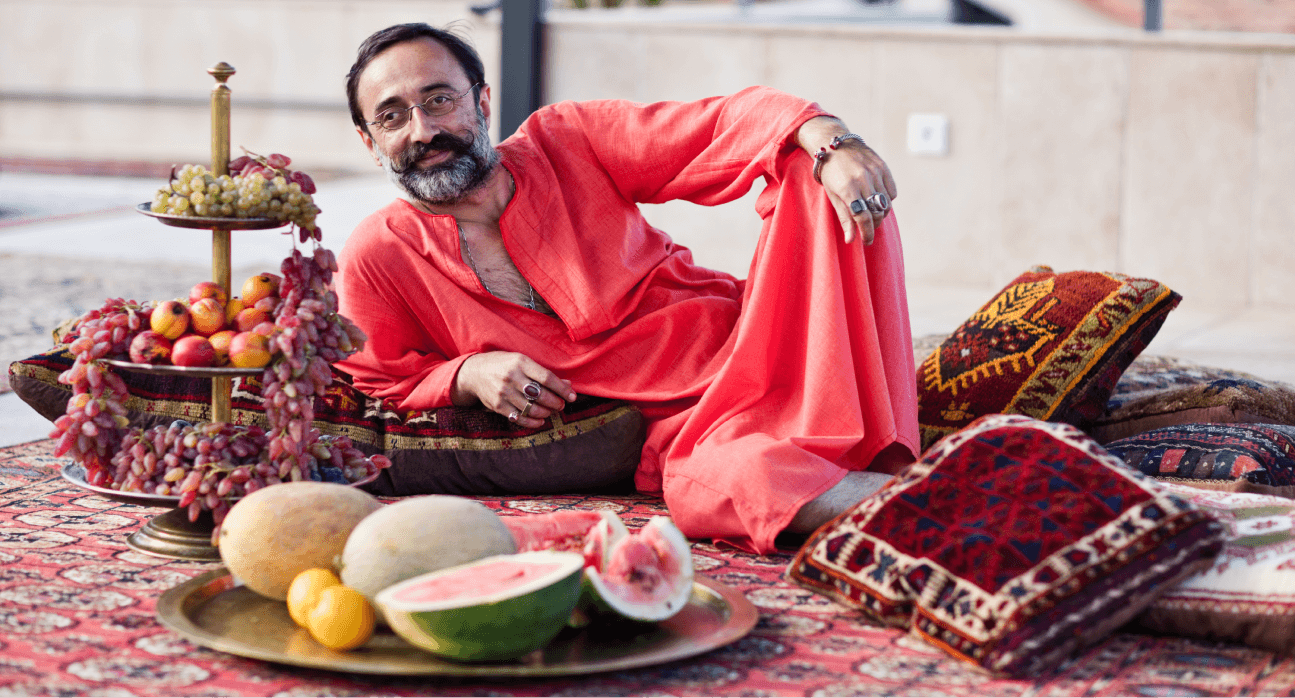 Leisure dining and toasting with homemade wine is an important element of our tradition and culture. Join us at the table to learn how we feast the Georgian way!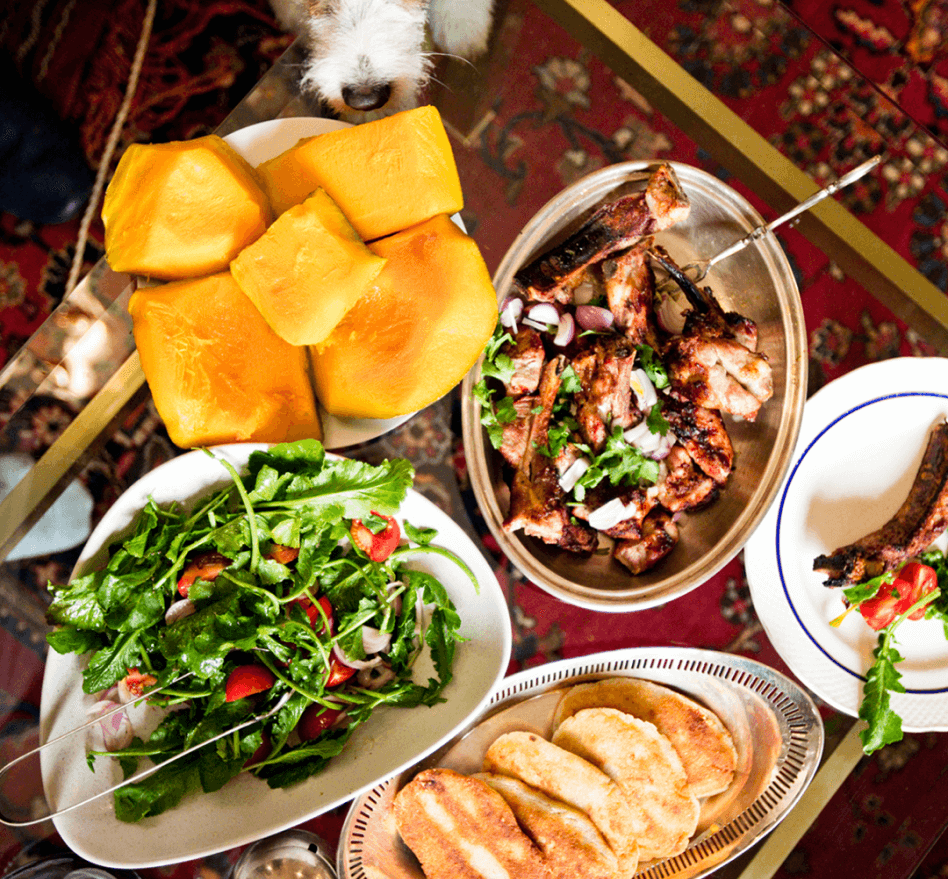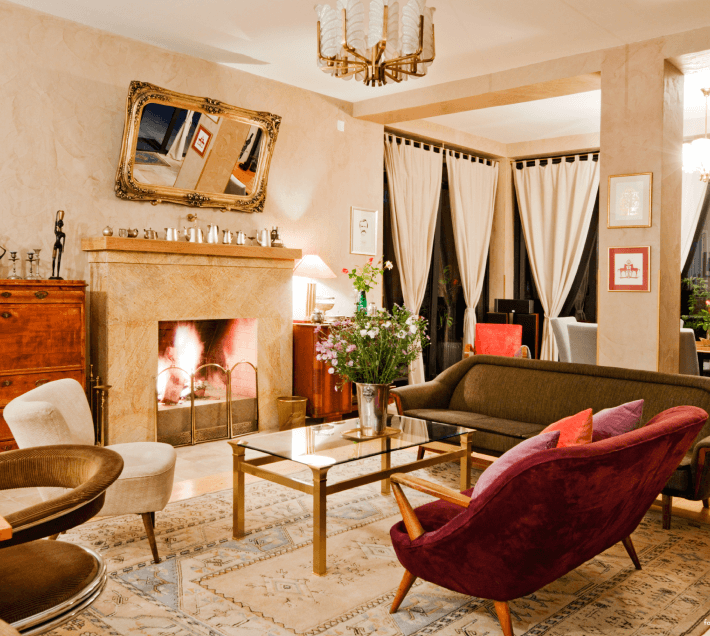 SITTING ROOM WITH FIREPLACE
If you are up for a cozy evening, our sitting room with a fireplace is just the place!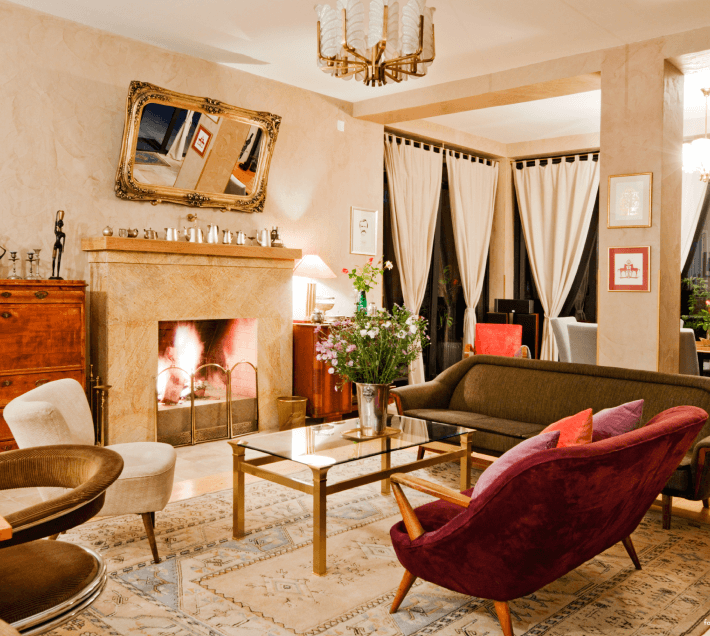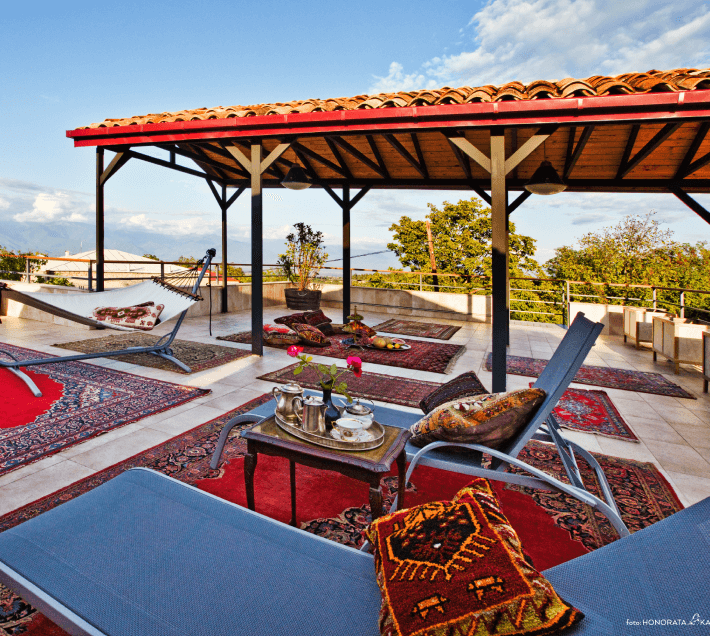 Our roof terrace can accommodate a variety of events, from a yoga session to a creative workshop.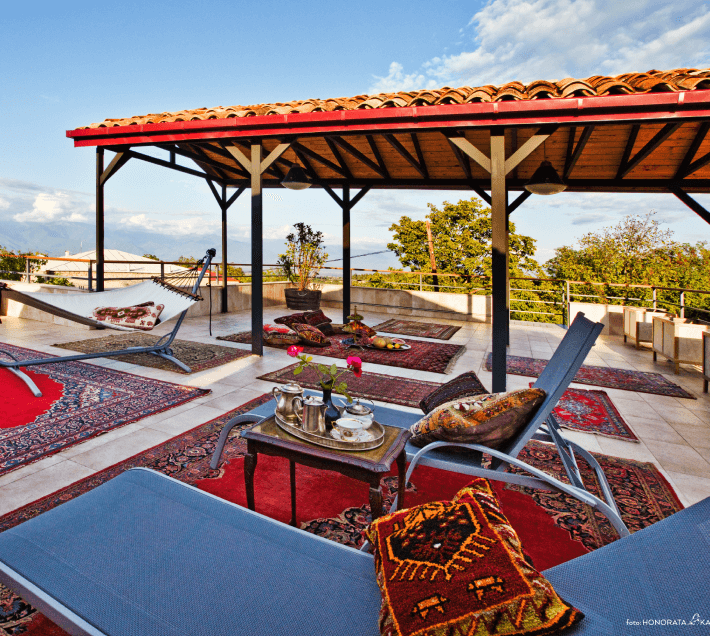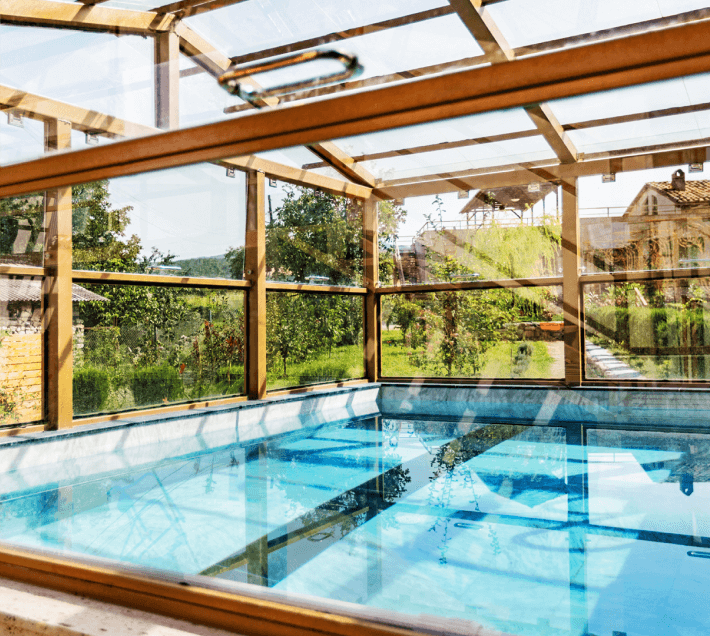 To relax and unwind, soak in our secluded swimming pool with a view of the Caucasus.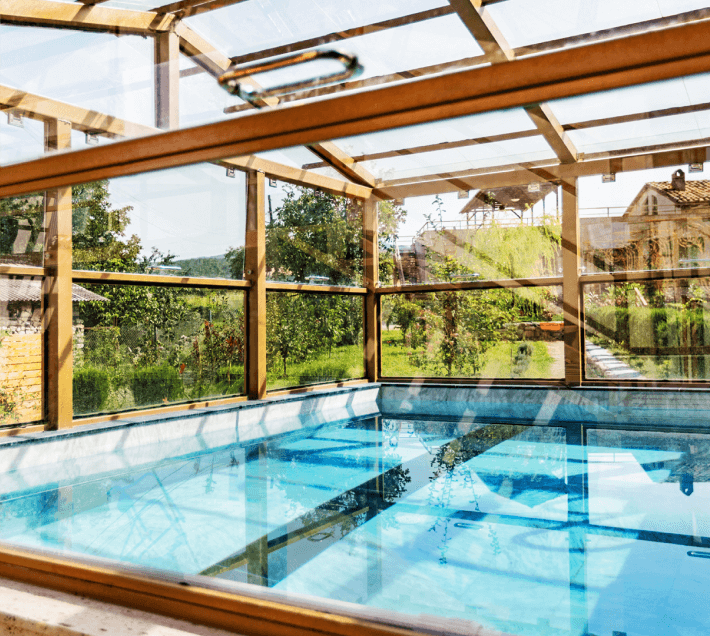 SEE HOW OUR GUESTS ENJOYED THEMSELVES
Truly magical stay in Georgian wine country in a lovely home with a very accommodating host and incredible wine and food. Beautiful property, accommodating host, great food, amazing wine!
Absolutely worth it! This is a very sweet, beautiful and cosy place! The whole place is designed in a very unique and personal way. We loved just hanging out at the property.
Stayed for 3 nights here. Very quiet and peaceful. The room is very comfy after a long day travelling around. The hosts are very welcoming and provided really good hospitality. It's my first trip to Georgia and they've made me really want to return again. Love the breakfast, it may be the same everyday but it definitely grows on you, clearly prepared with love and care, especially the eggs!
It is a little paradise, everything looks like in the photos. We can only agree with the other reviews, delicious fresh food, great wine tasting, were 2 really relaxing days. You can really say nothing, the value for money is great!
It's a pity that we only came for one night( I liked everything so much that we will return here 100% and for longer! I liked absolutely everything! Wonderful location, green area, clean rooms, helpful and friendly staff, delicious food and incredible wine! Everything was perfect.
Amazing place! The rooms were very comfortable, equipped with lots of nice details. There's also a pool, terrasse with view of the Caucasus mountains, and home-made wine. Food was very fresh and good. Very recommended!
beautiful hotel in the village, all the photos are fully consistent with the description! Aesthetically beautiful and well thought out place. we were three days in Marani, a complete reset and unity with nature (what you need after noisy Tbilisi). special thanks to Lily: an incredibly tactful and sympathetic girl who is always ready to help! the breakfasts are divine, the "bagel" wine and saperavi are delicious, pastries and everything we tried are incredibly tasty and fresh, the kebabs on the last evening were fire, we regretted that we ordered so little 🙂 the view on the terrace is beautiful! The hotel is very clean, the territory is small, cozy and in general the atmosphere is very pleasant, I did not want to leave 🙂
Wonderful place, relaxing and cosy. Such a heavenly place ! The managers of the place, Lilia and Guja are wonderful hosts and made our stay feels like home. The decoration is careful picked with taste. Rooms are super clean and beautiful. Guja made us visit their winery and taste the wine. Definitely recommend!
I was delighted with the hospitality of Aunt Lali and Nino and their breakfasts!!! And a huge thank you to Guja! Here, I felt like I'm at home… thank you for that!
Trully remarkable place full of authentic Georgian spirit. Trully remarkable place full of authentic Georgian spirit. You can feel it especially on your way there - roads are demanding, nevertheless the journey passed quickly. The road is well marked with noticable billboards. Moreover there are plenty of cheap cabs that take you from Tbilisi Isani to the gates of elizbar for 20-25 Dollars. When You get there be ready to start eating... A lot 🙂 Rooms are cozy and luxury at the same time. Classy vintage decor. Also wine tasting and guided tour through the world of making it made our stay very special.
Dream country house. Entering the main house, you immediately pay attention to the stylish interior design. It seems that everything here is only for beauty, but delicious coffee is prepared in the kitchen, you can spend a wonderful evening by the fireplace with wine or chacha with churchkhela, which is produced here, and when you enter one of the rooms, you find yourself in a spacious room with interesting details, a soft bed and a spacious bathroom. The hotel has a small swimming pool in an indoor greenhouse, where you can have breakfast with homemade cottage cheese and sea buckthorn or feijoa jam, vegetables, cheese and country eggs scrambled with soft shoti. And the dishes! Just incredibly beautiful. You can relax on the summer terrace or read a book in a hammock to the sound of a fountain...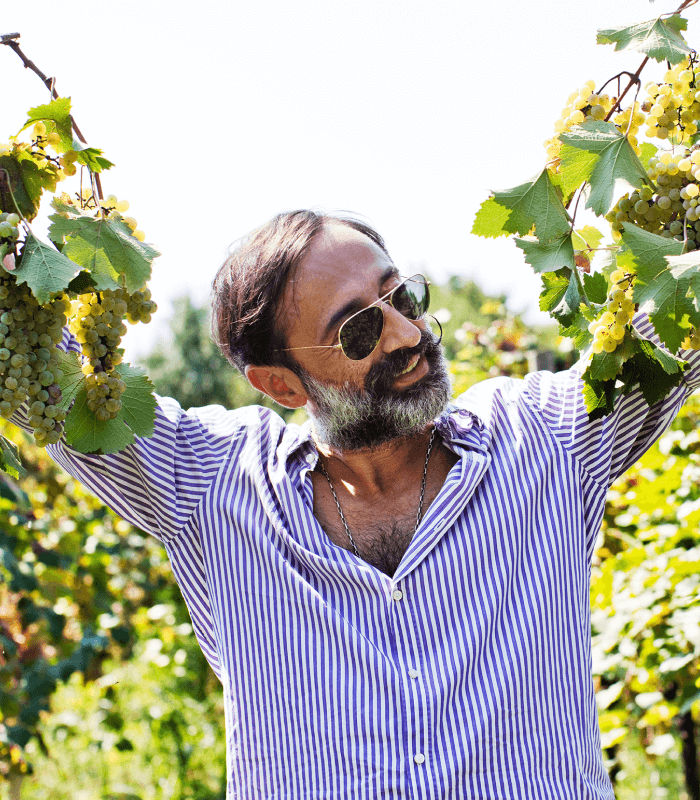 To book a room at Marani Elizbar 1918, fill out the form or write/call us onWhatsApp +995 577 204 995 *
Check-in – 14:00, Check-out – 12:00
By clicking "SEND A REQUEST " I consent to the processing of my personal data by Marani Elizbar 1918 and I agree to the Privacy Policy.
*Unfortunately pets are not allowed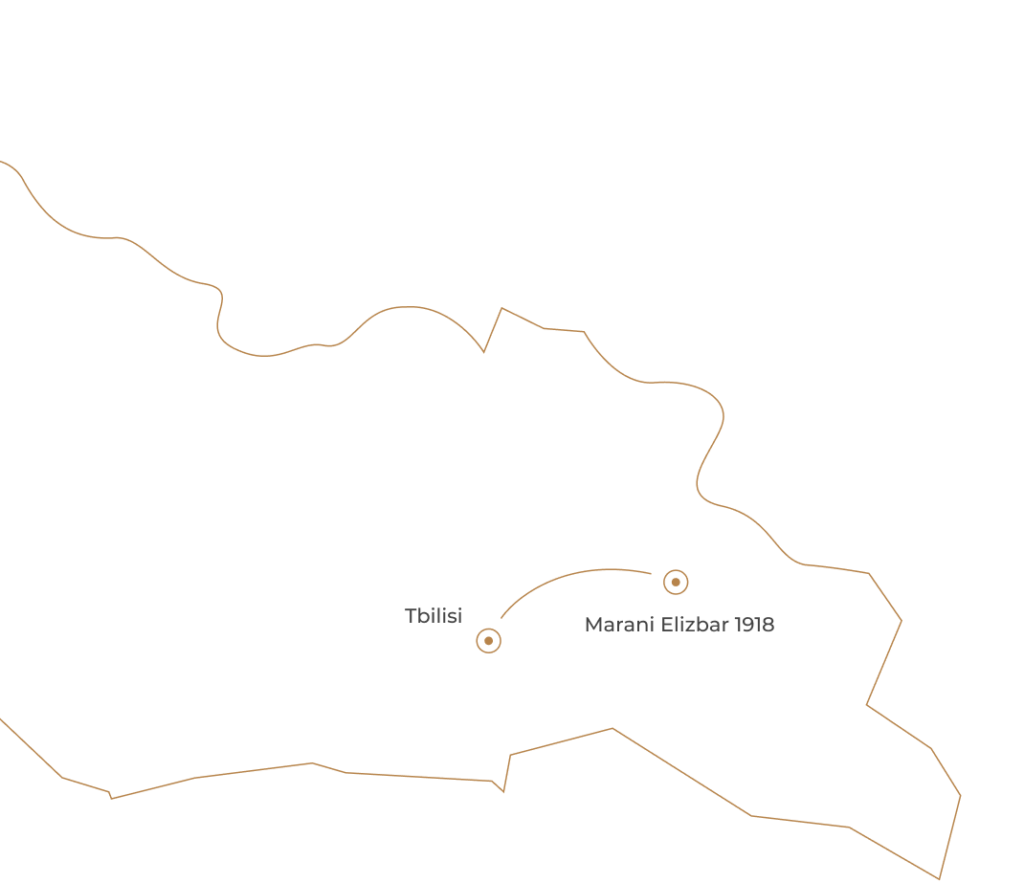 HOW TO GET TO MARANI ELIZBAR 1918?
We are located in village Kisiskhevi, Telavi, Kakheti, Georgia, 91 km from Tbilisi International Airport – only 1,5 hours by car.