EXPERIENCE THE BEAUTY OF NATURE, ANCIENT WINERIES & MONASTERIES OF KAKHETI
If you want to explore Kakheti, the region I was born in, my team can organize a sightseeing tour of Kakheti. Join me to see the local monuments, hike the Caucasus mountains, visit local vineyards, or play a game of golf.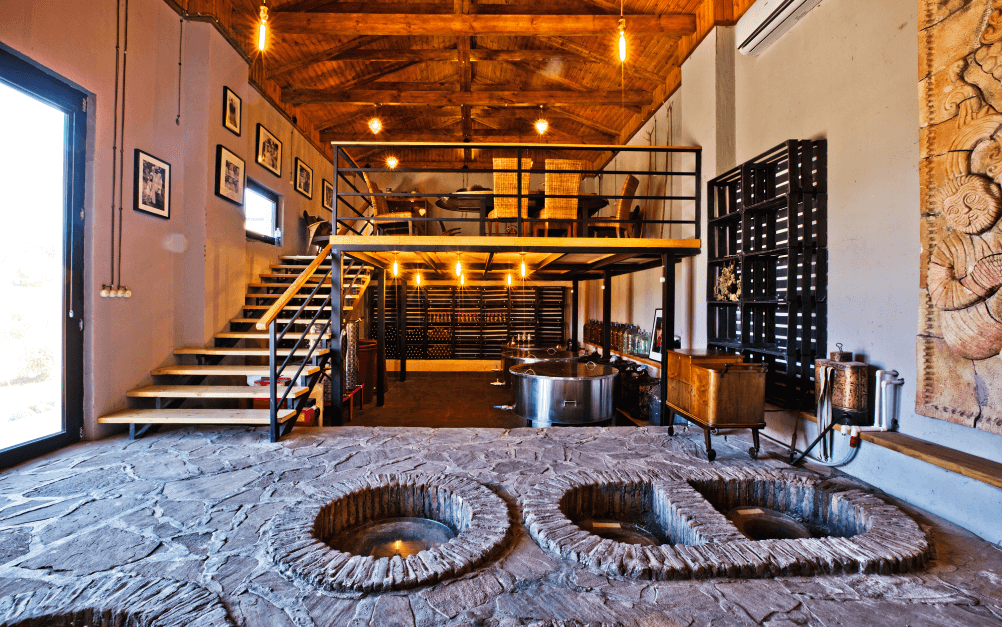 Join me in a place which is very close to my heart – my winery. This is where I store the bottles of my exquisite Saperavi and Mtsvane. You can count on a private tour with wine tasting.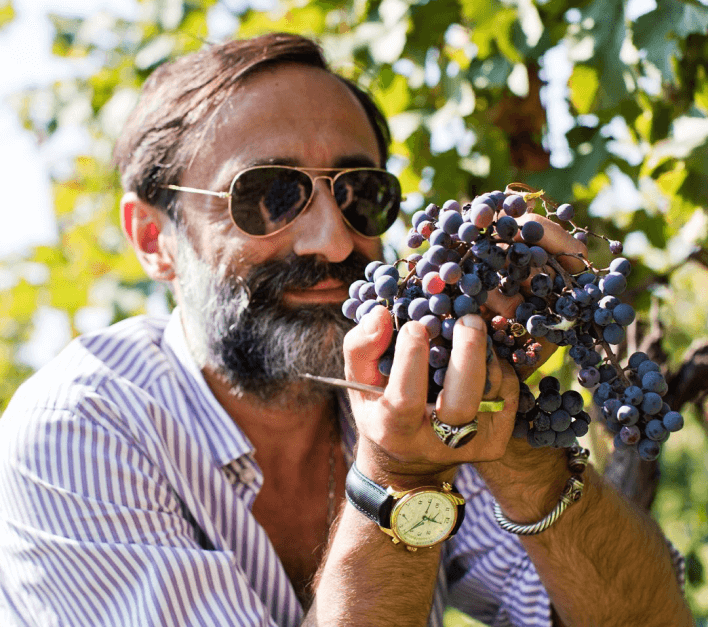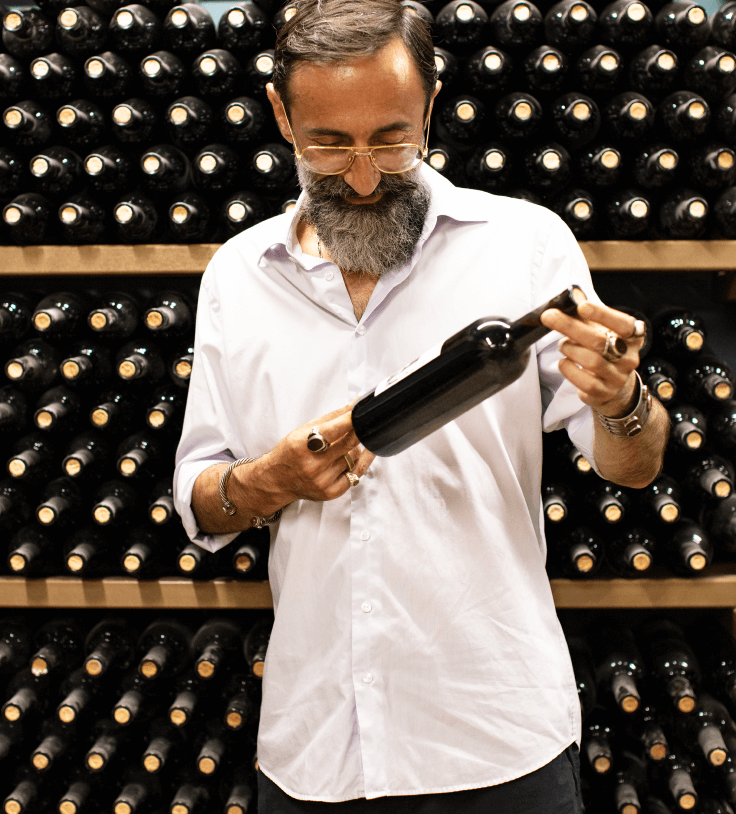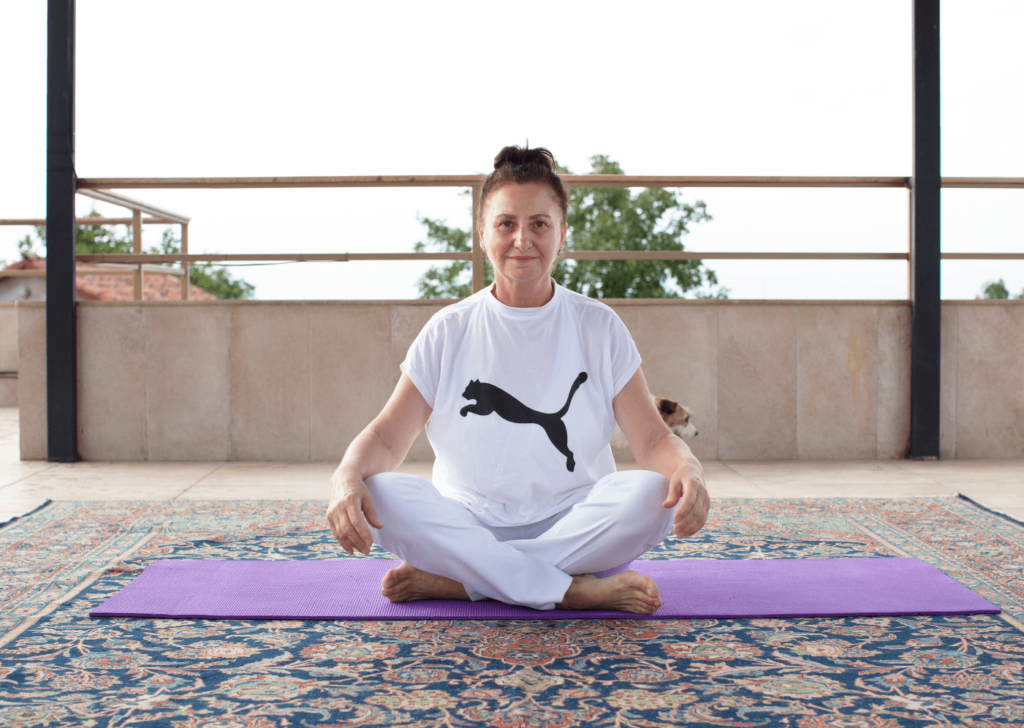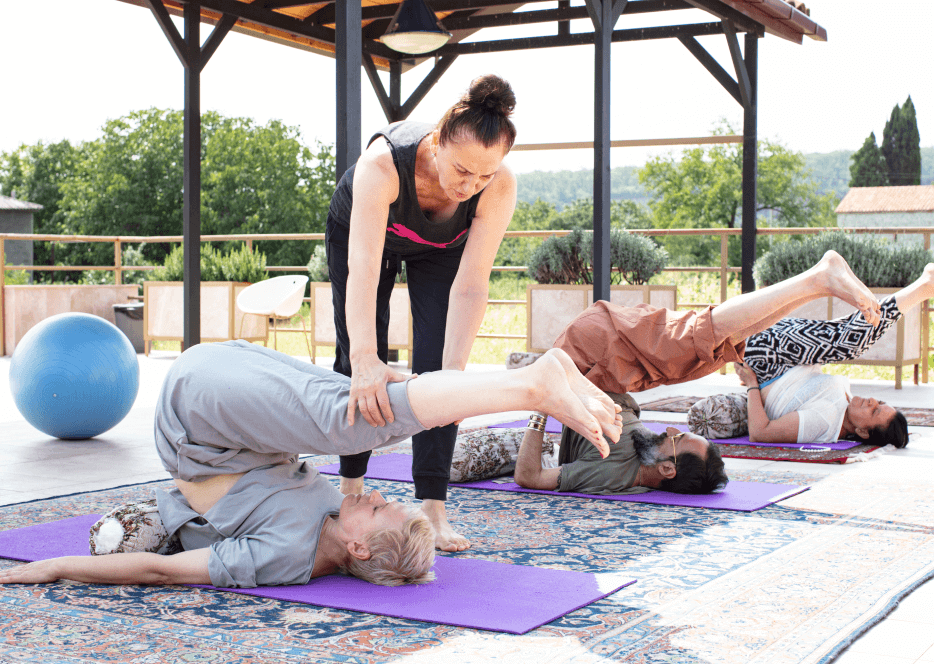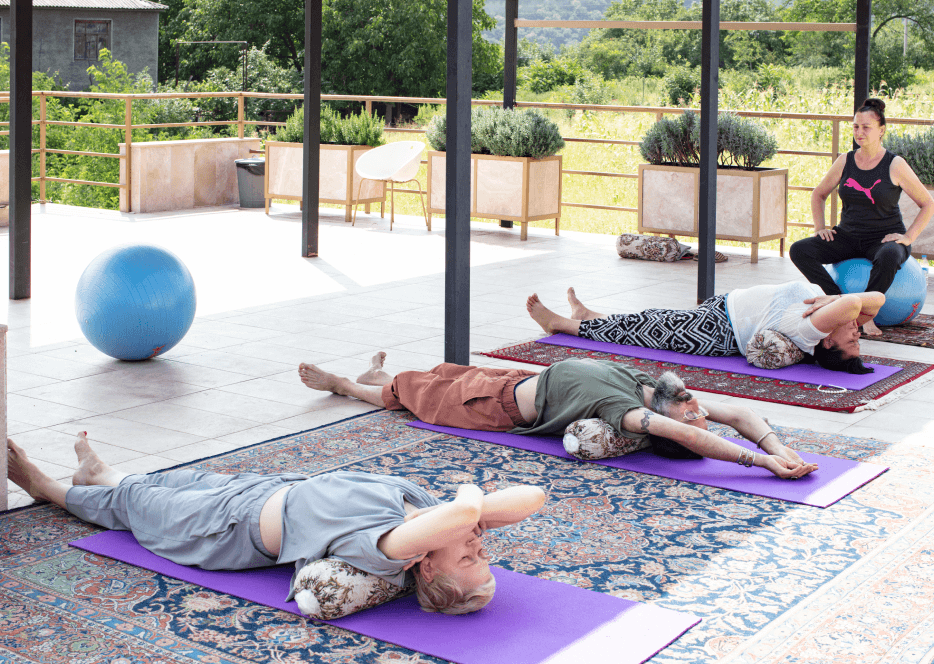 Mariam Mezvrishvili combines her academic medical knowledge with 25 years of experience as a yoga master. Private yoga sessions with her will certainly help you rest and relax in full.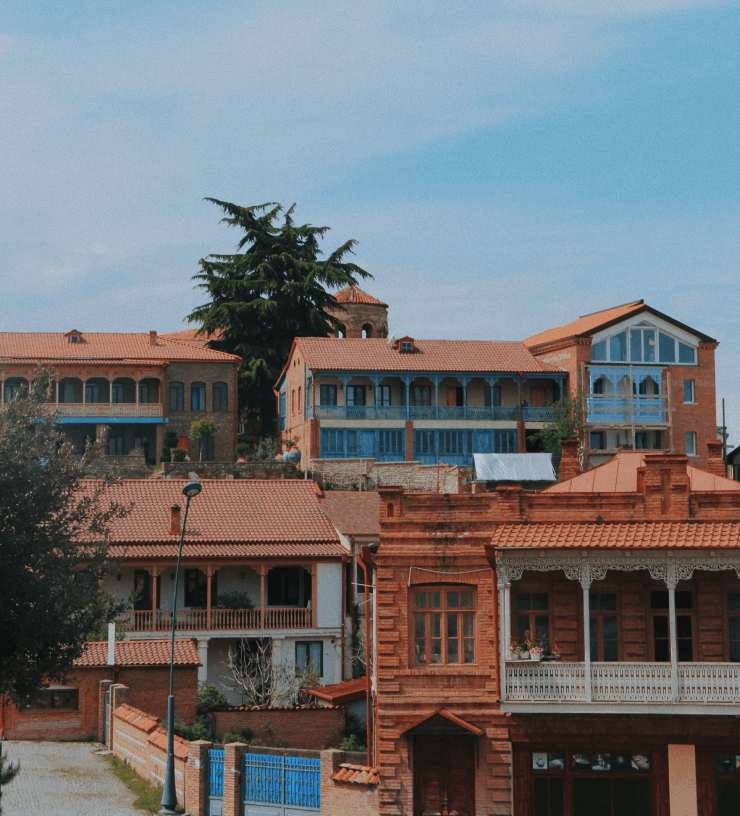 Telavi is the heart of Kakheti – the historical region of Georgia. Visit this charming town, where wine flows like water, and experience the authentic hospitality of local people, surrounded by the beauty of nature and historical sights .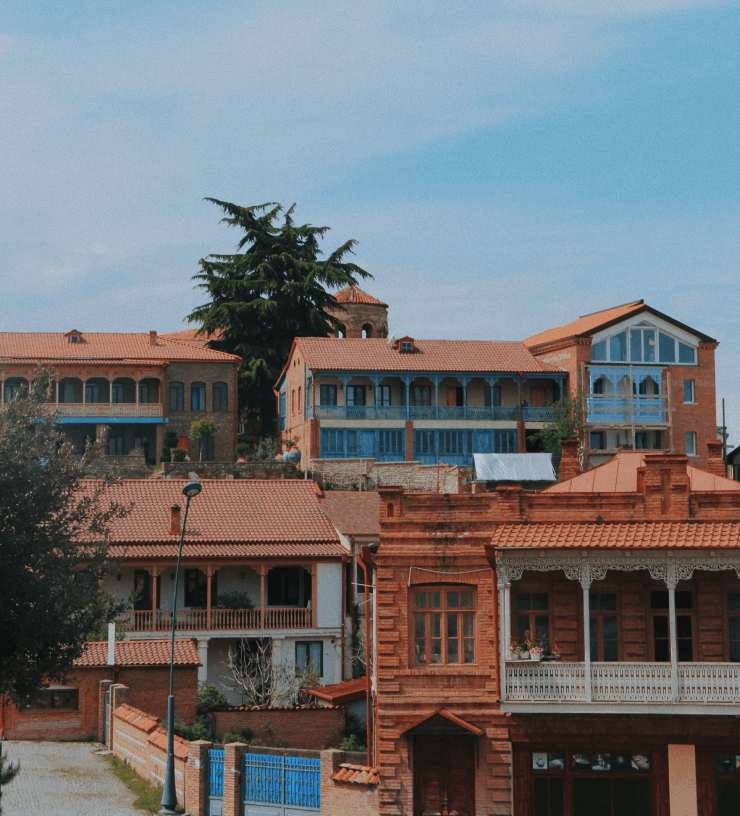 Ikalto Monastery is located near the city of Telavi. The monastery complex is one of the most ancient in Georgia (6th-7th century AD).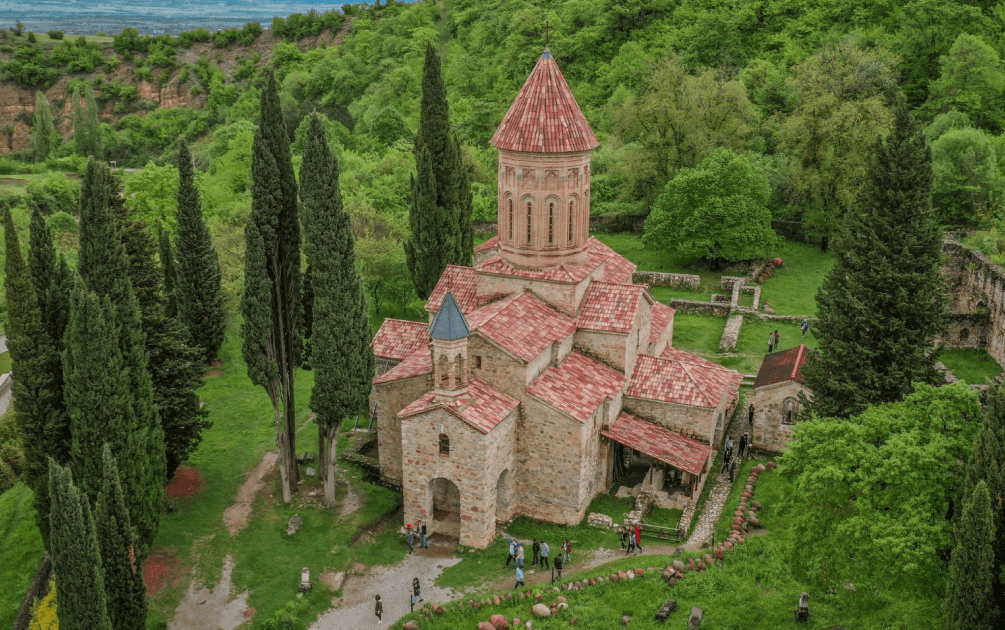 Alaverdi is one of the most famous and largest churches in Georgia. It is a cathedral and monastery complex dating back to the 11th century.  A burial place of the famous poet Alexander Chavchavadze. It is one of the tallest and most outstanding church buildings in Georgia (over 50 meters!). The complex includes a defensive wall, a chapel, a palace, as well as a wine cellar and bath.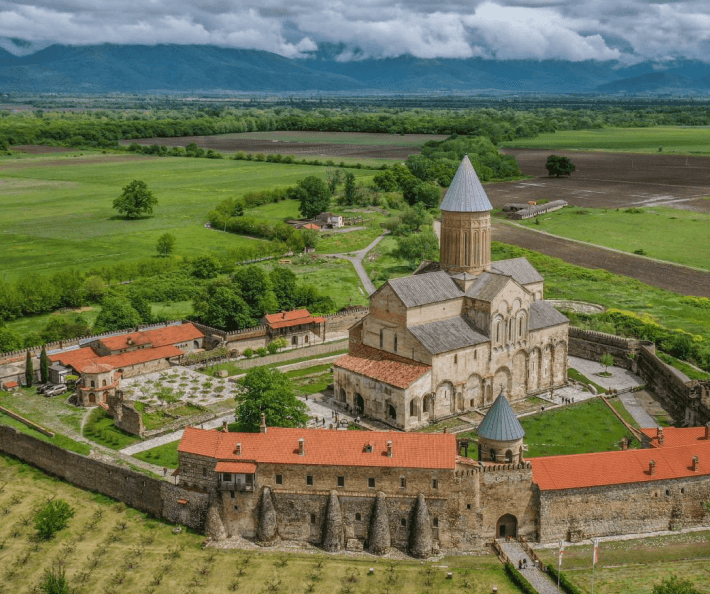 Source: https://georgiantravelguide.com/en/tsinandali-museum-complex#photo-gallery-1
Tsinandali museum complex
Alexander Chavchavadze is considered the father of Georgian romanticism. Tsinandali is where he lived, and where you can find a memorial house to his name. The museum complex includes a landscape garden, and a historical winery with a wine cellar that doubles as a concert hall.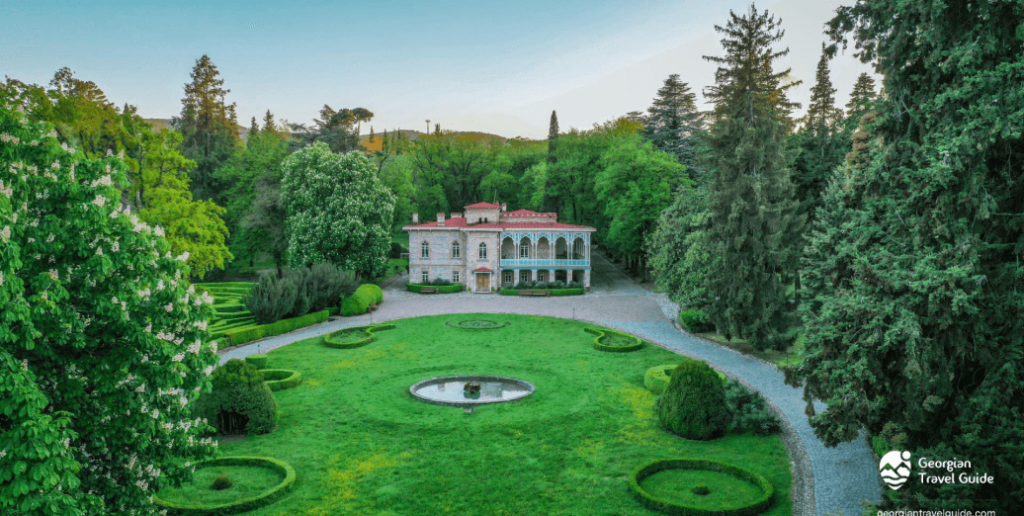 Source: https://georgiantravelguide.com/en/tsinandali-museum-complex#photo-gallery-1
The Old Shuamta Monastery was founded in the 5th century. The monastery complex consists of a 5th century basilica, one of the most remarkable examples of Christian architecture in Georgia, and two other churches built of cobblestone and travertine.
Source: https://georgiantravelguide.com/en/old-dzveli-shuamta#photo-gallery-5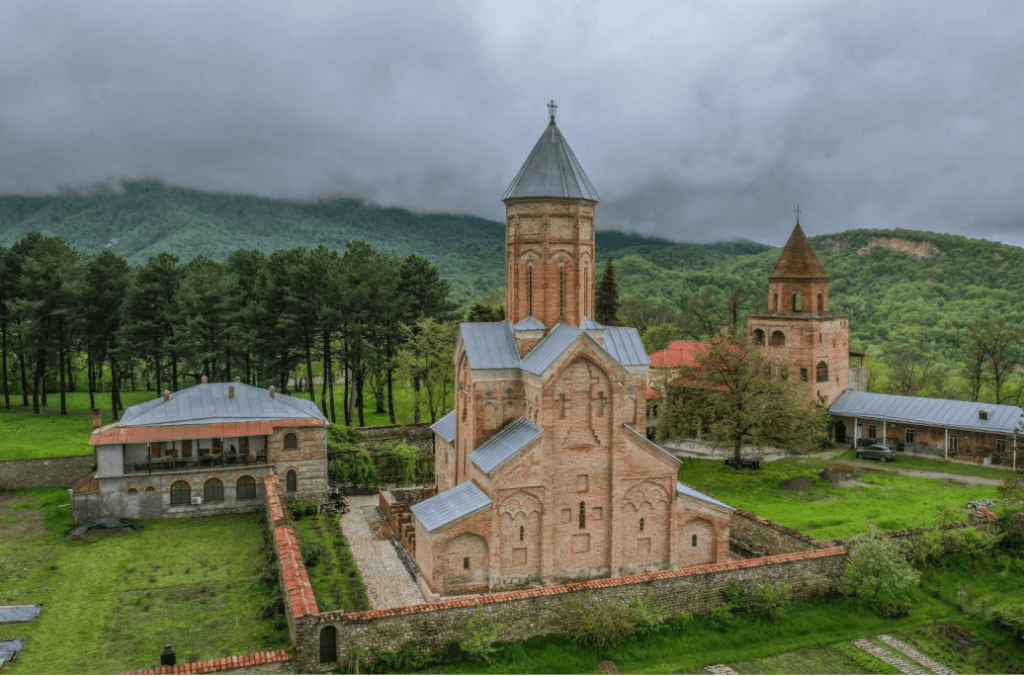 A late medieval Georgian Orthodox monastery, founded in the 1550s, after the monastery of the Old Shuamta was abandoned. The St.Mary's Icon, which is originally from this church, is so valuable that it is kept in the treasury of the State Museum of Art of Georgia.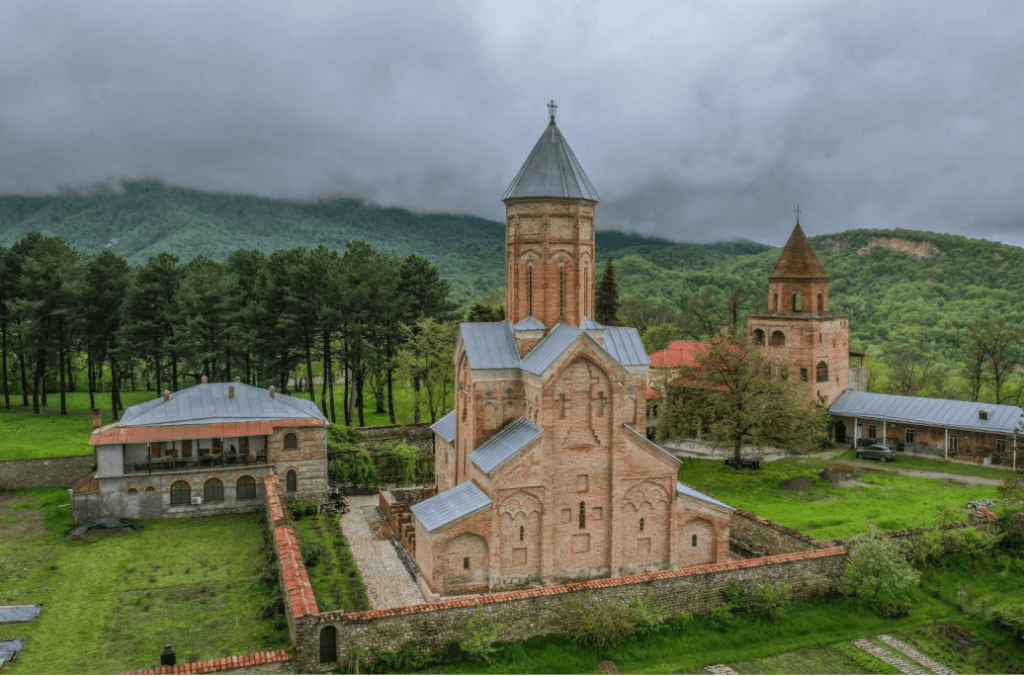 Source: https://georgiantravelguide.com/en/new-shuamta#photo-gallery-3