WELCOME TO MY HOME AND MY TABLE
Food made with love is the pride of every Georgian home. It is also an important element of Georgian tradition and culture, of which we are so proud. Join us at the heart of my home – the table!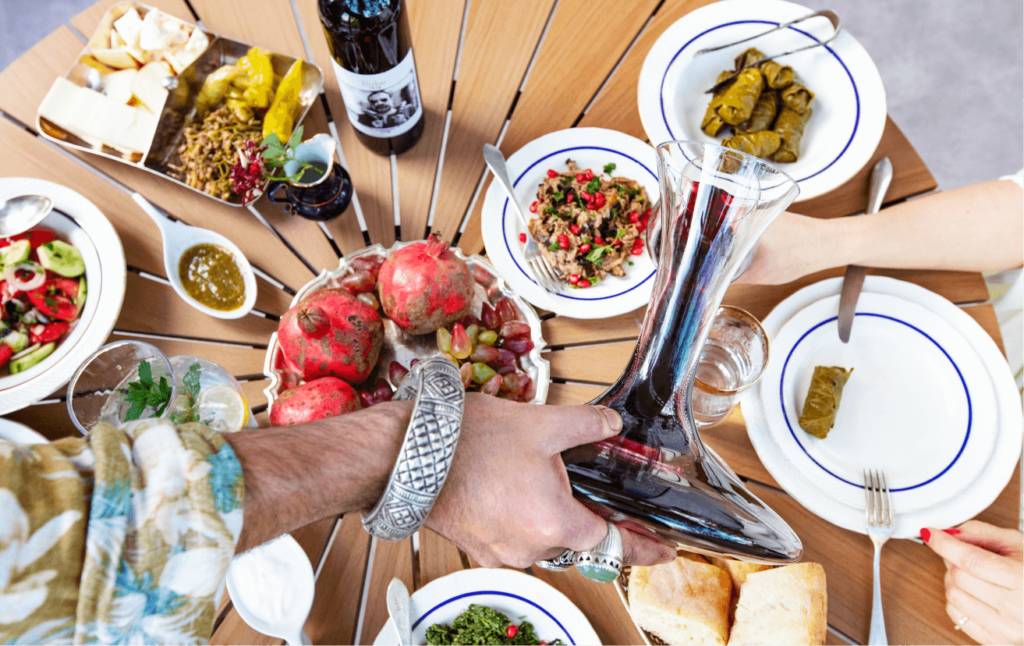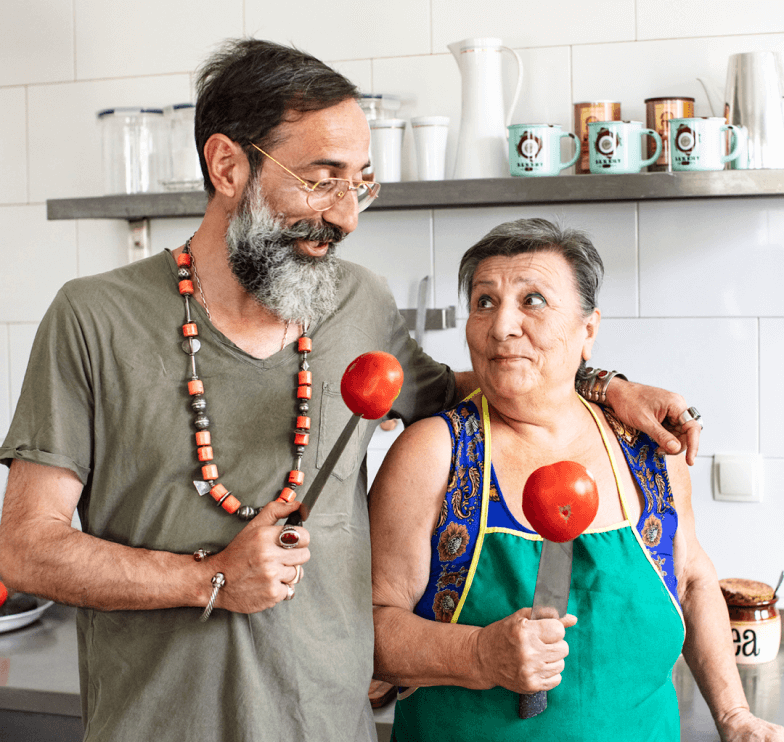 You can be sure that the kitchen in Marani Elizbar 1918 is in good hands. My Aunt Lali is an exceptional cook, and she is passionate about upholding the Georgian culinary tradition. She can adapt to your preferences and dietary restrictions, too. Since some dishes require longer preparation, we have placed the menu in each room for you to decide and let us know in advance.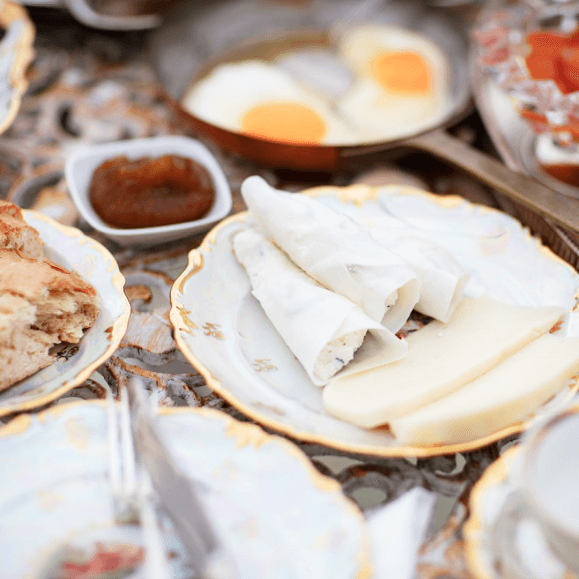 SUSTAINABLE INGREDIENTS THAT REFLECT THE SPIRIT OF KAKHETI
At Marani Elizbar meals are simple, yet filling. They are based on family recipes, unchanged from generation to generation. To show you the best that Georgian cuisine has to offer, we will pair the food with some excellent local wine and toast it the Georgian way. 
We buy vegetables and homemade bread from our neighbors. Our neighbor, Lasha catches trout in his pond on special orders. By sourcing the products locally, we can show you the flavors and culture of Kakheti, and to sustain the local community.