WELCOME TO MY WINE KINGDOM
My grandfather, Elizbar Turkestanishvili, loved his land and his winery. It is in his honor that we named our Art Hotel & Winery MARANI ELIZBAR 1918.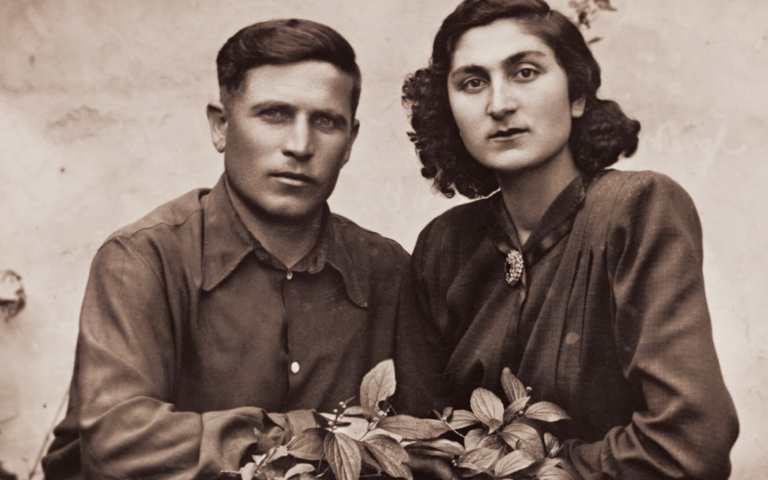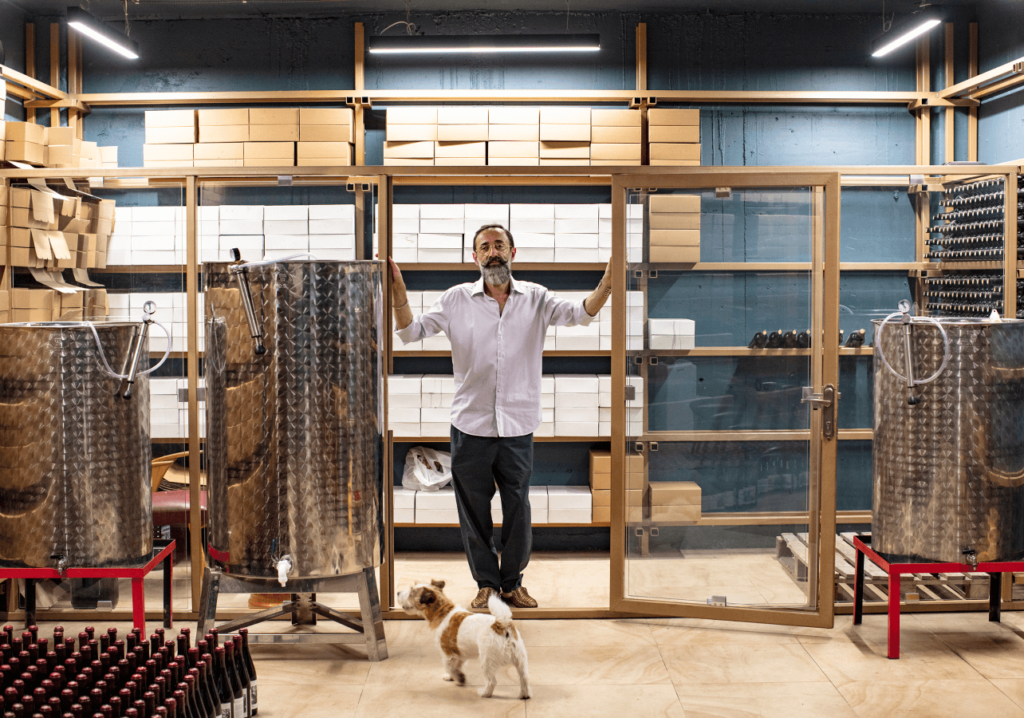 GEORGIAN WINE MAKING TRADITION
Year 2018 marks the 100th birthday of my grandfather, Elizbar Turkestanishvili. He founded wineries and produced wine the traditional Georgian way until the end of his life in 1983.
Today, I continue the family traditions of the best Georgian winemakers. Our wines are made only from endemic Georgian vine strains: Saperavi (red) and Rkatyceli, Mcvane, Kisi and Khikhvi (white).
The place where I store the bottles of his exquisite Saperavi and Mtsvane is the heart of Marani Elizbar 1918. My wife and I have decorated the marani with some historic artwork we salvaged from local wineries and workshops. Make sure you find the time for a private tour and wine tasting!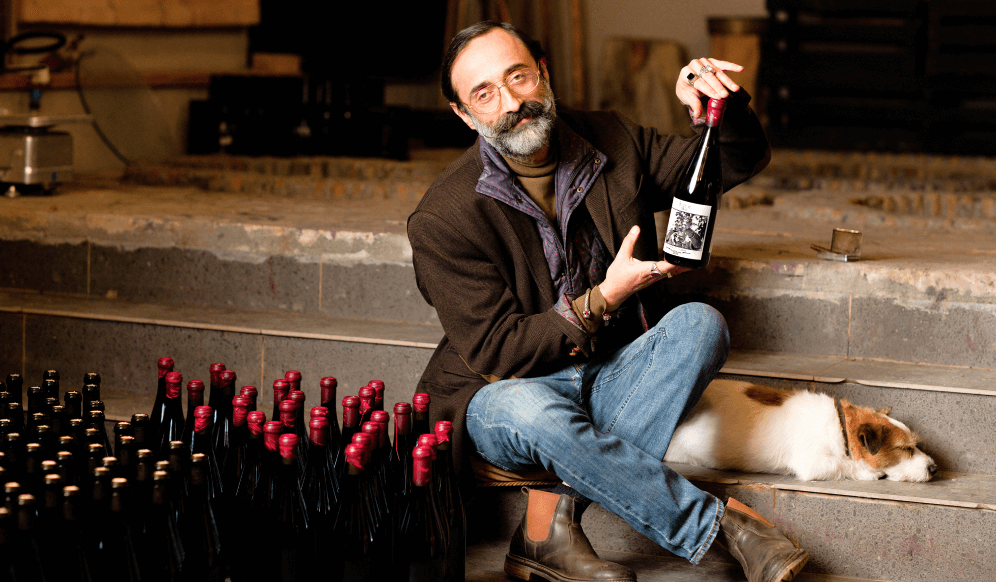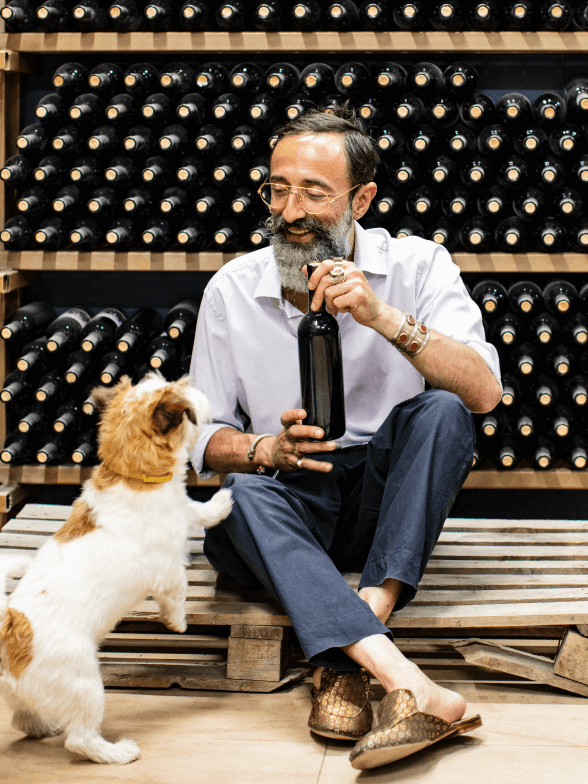 ENJOY LIFE WITH GEORGIAN WINE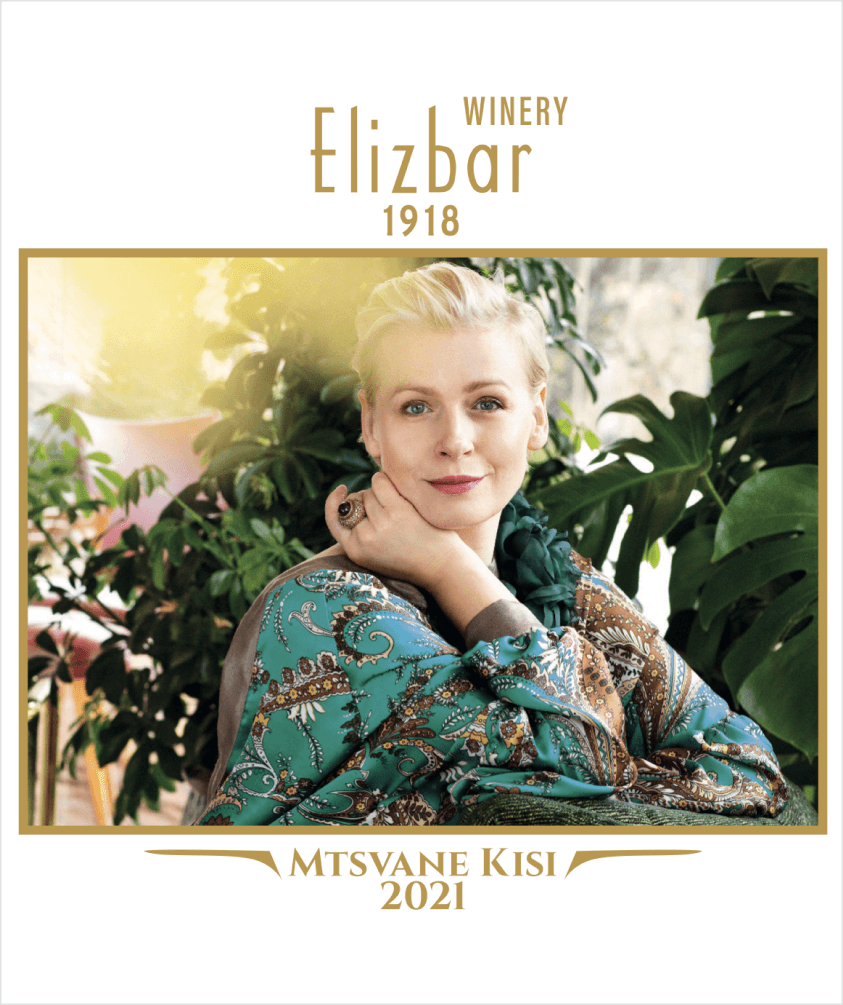 Amber      |       Dry      |       2021
The wine was made from an ancient, now rare grape strain from the Kakheti region, called KISI. Grapes were hand-picked in the village of Magraani, famous for Kisi production. For 7 months, the wine is macerated in traditional Georgian clay amphoras, qvevri, previously used for maturing chacha.  This gives the wine a characteristic straw color, as well as the aromas of vanilla, apricots and tropical fruit. All in all, the beautiful bouquet of the wine has a rounded, silky flavor with quite distinct tannins. The wine is finished by blending with our MTSVANE wine from the same year, which adds nobility to the composition. The wine brings to mind the sun, joy and the beauty of women. I dedicated this wine to the woman who inspires me to live – my wife Olga.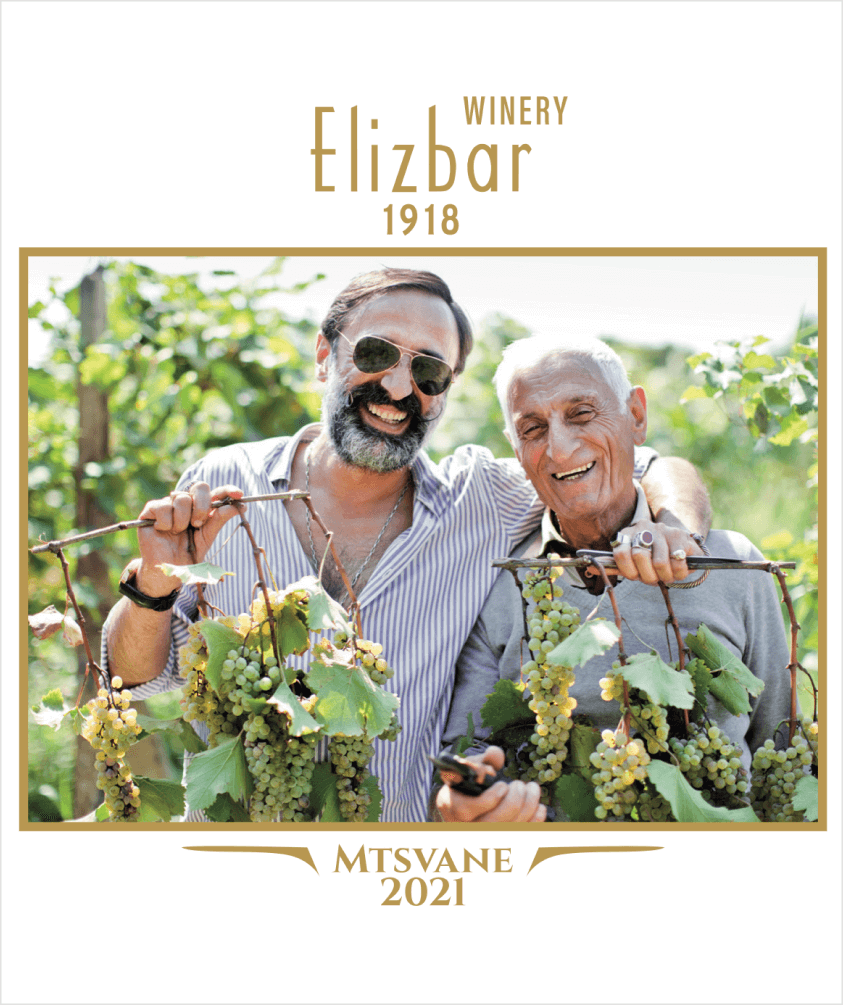 Amber      |       Dry      |       2021
This dry white wine is made from the endemic MTSVANE strain. The grapes are hand-picked in the Kakheti-based village of Ozio, which specialized in MTSVANE production, and the wine is matured for 7 months in traditional Georgian clay amphoras qvevri, but does not undergo final filtration. This ancient, organic wine is amber in color, with aroma of caramel and ripe apricots and a bitter orange finish. This is my homage to Georgian tradition and heritage of winemaking ancestors.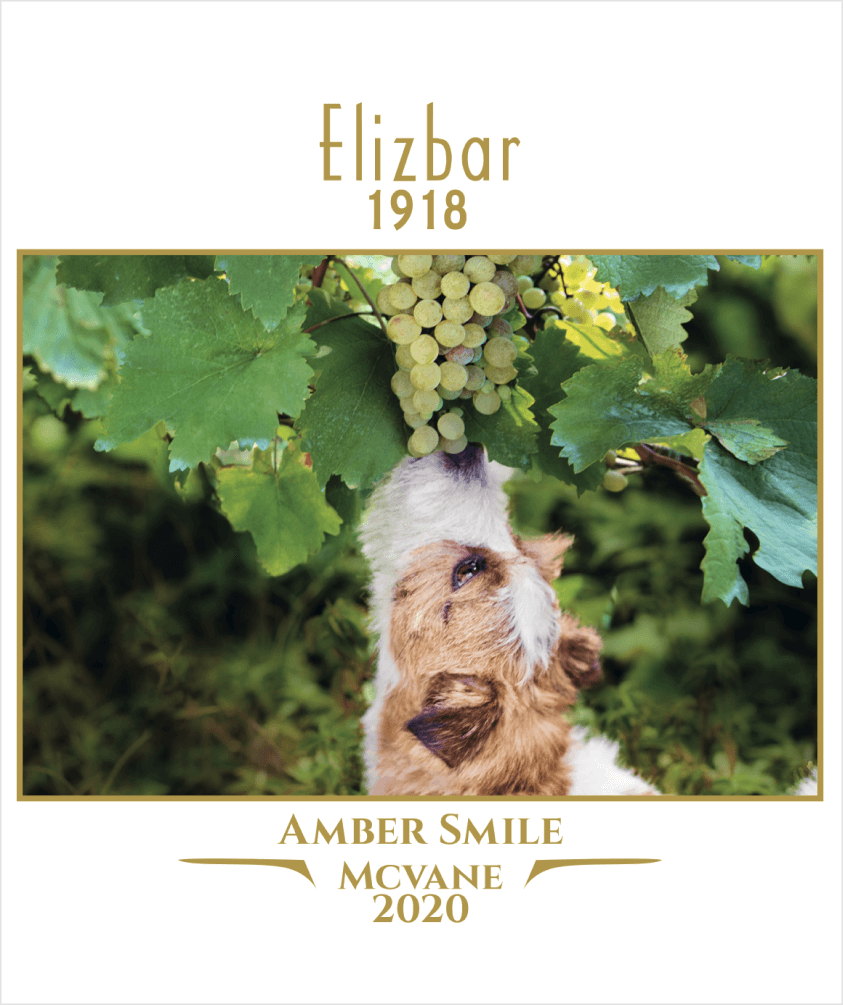 Amber      |       Dry      |       2021
This delicious dry white wine is produced from the endemic MCVANE strain in a 50-year-old vineyard in the village of Manavi (Kakheti), which is famous for this grape strain. The wine is matured for 10 months in traditional Georgian qvevri (clay amphoras) in Marani Elizbar 1918. The wine is extractive, very natural, and truly organic, not subjected to final filtration. It has a charming light amber color and the aroma of autumn, dry leaves, butter and ripe exotic fruit in it, with notes of beeswax, clay and distant echoes of sherry. The interesting finish offers nuts, butter and straw, with a light herbal background. This is a true rarity in Marani Elizbar 1918 – only 890 bottles were produced. I dedicated this wine to all who love nature and animals.
TRADITIONAL WINE PRODUCTION HERITAGE AT ITS FINEST
At the end of September, we pick the ripe grapes and hand-select them in our vinery. The fermentation process takes a month. The wine must be stirred every three hours with traditional wooden batons, to ensure the wine layers are not disturbed. Since it is a critical step in wine production, I hardly get any sleep at all during that time!
Once the long maceration is completed, we pour the wine into clay amphorae, or qvevri which are then sealed for vinification (maturation). Red wines mature for a year, and white wines – for seven months.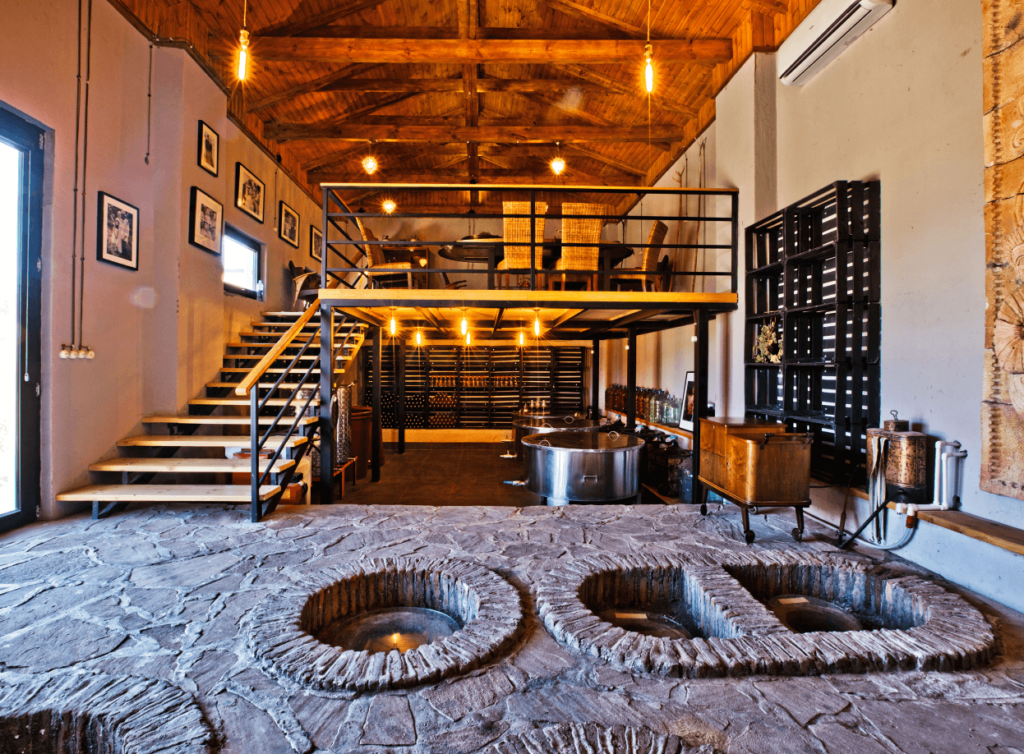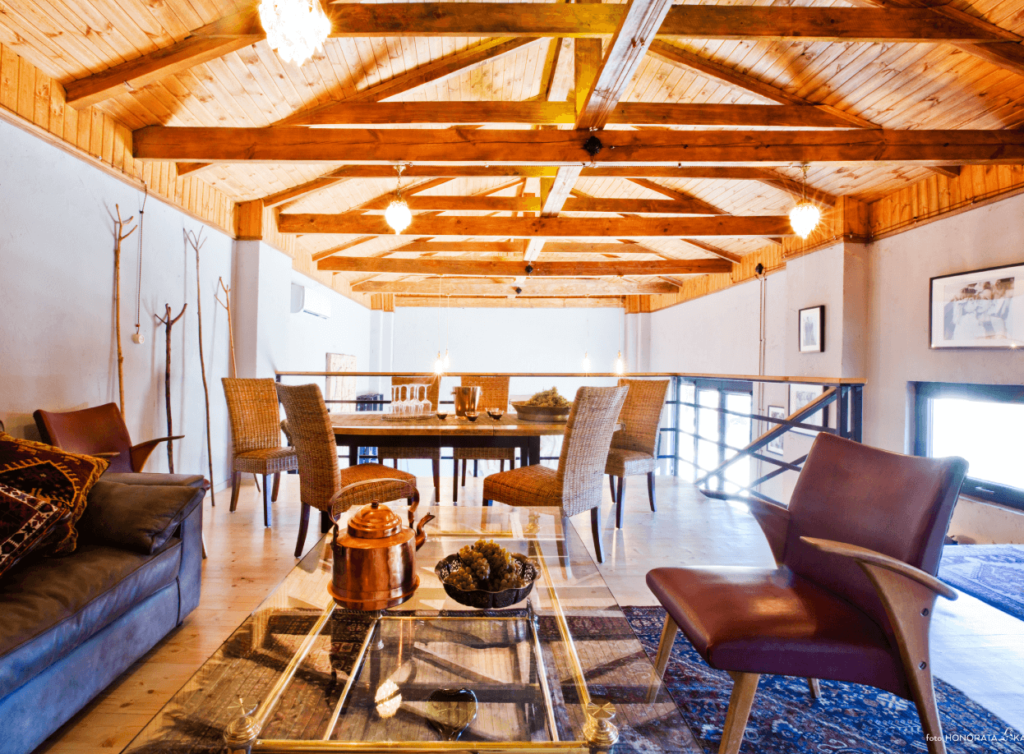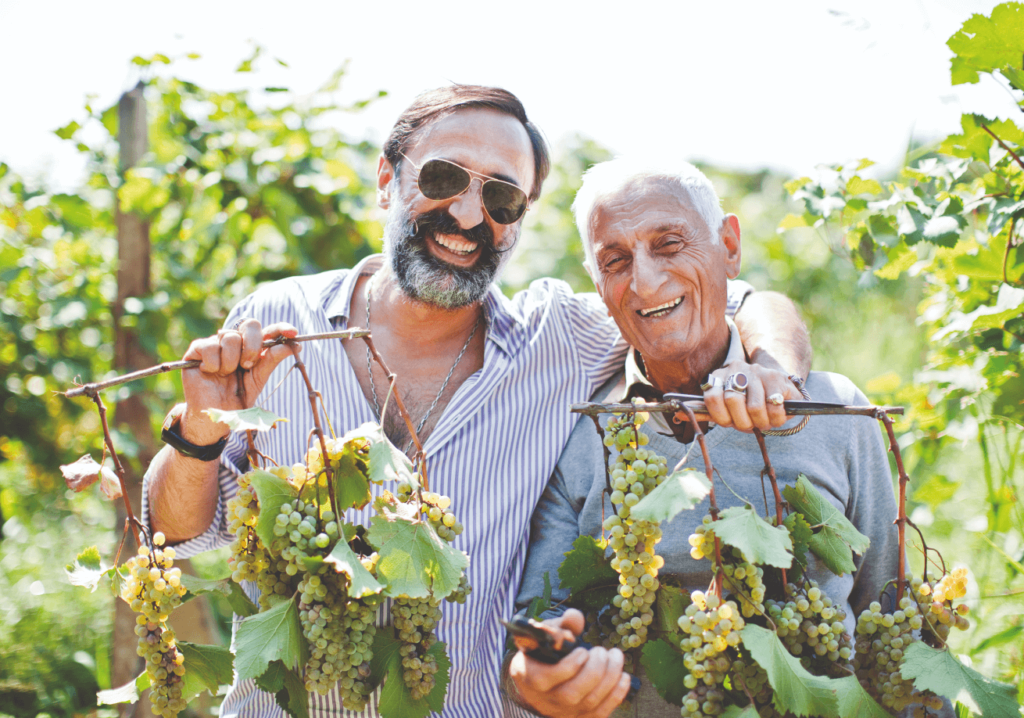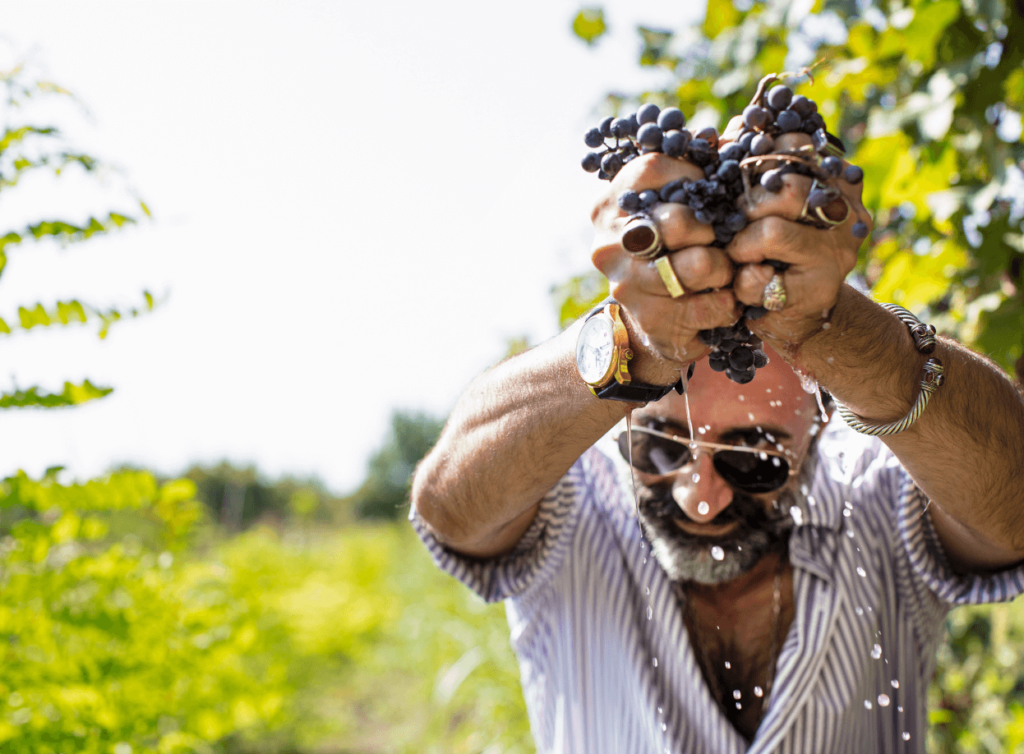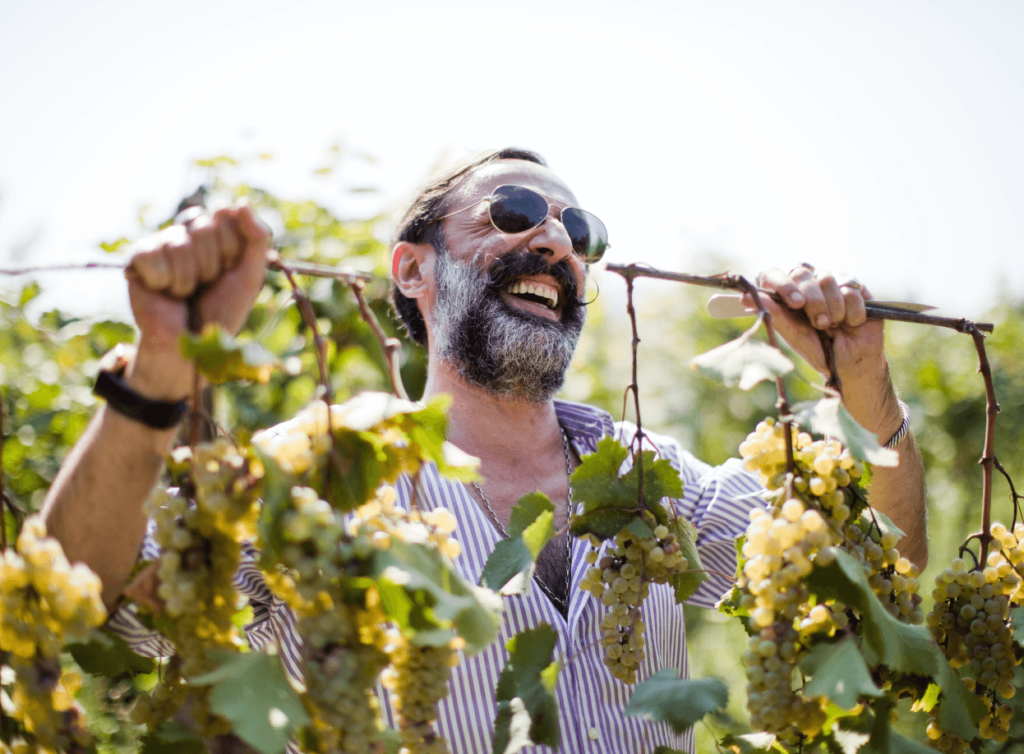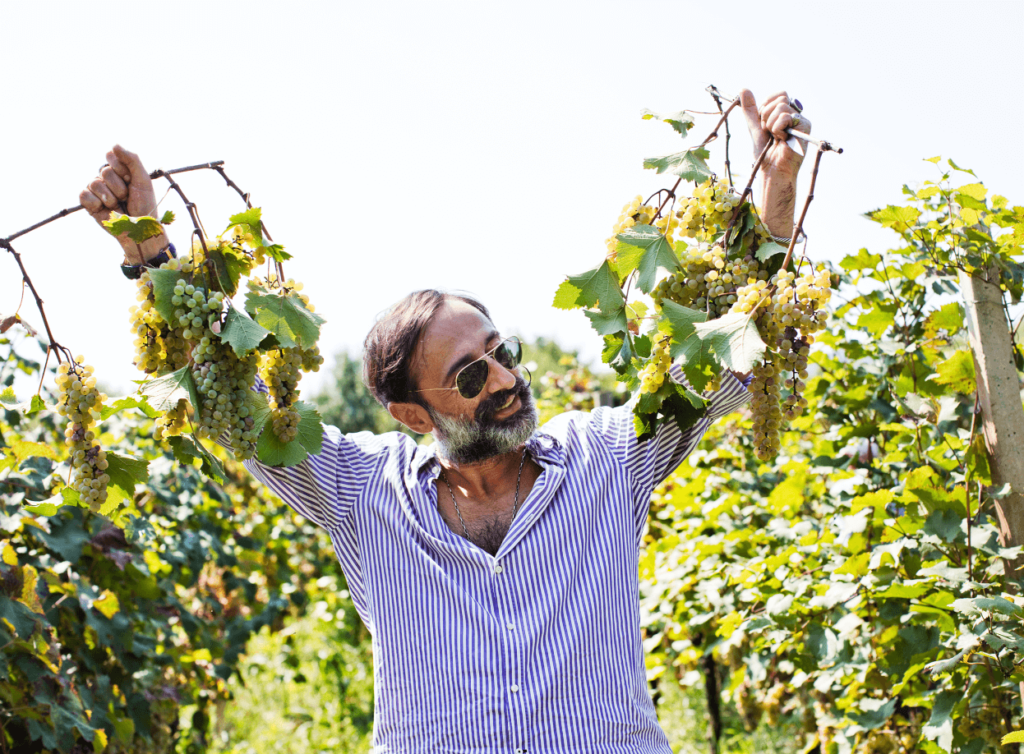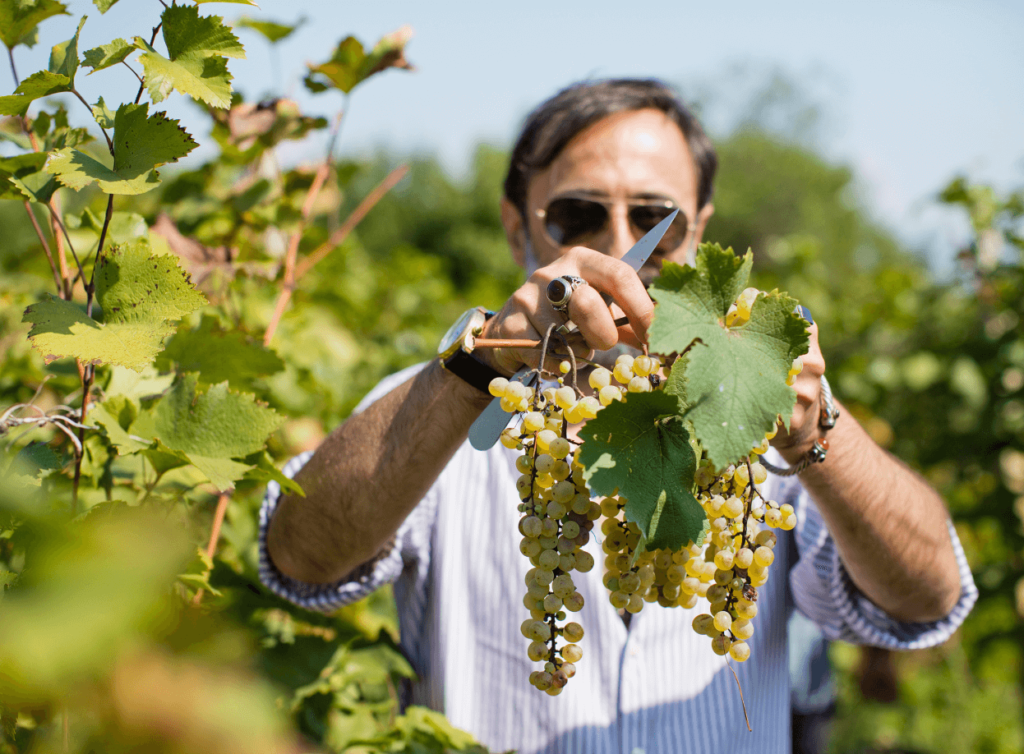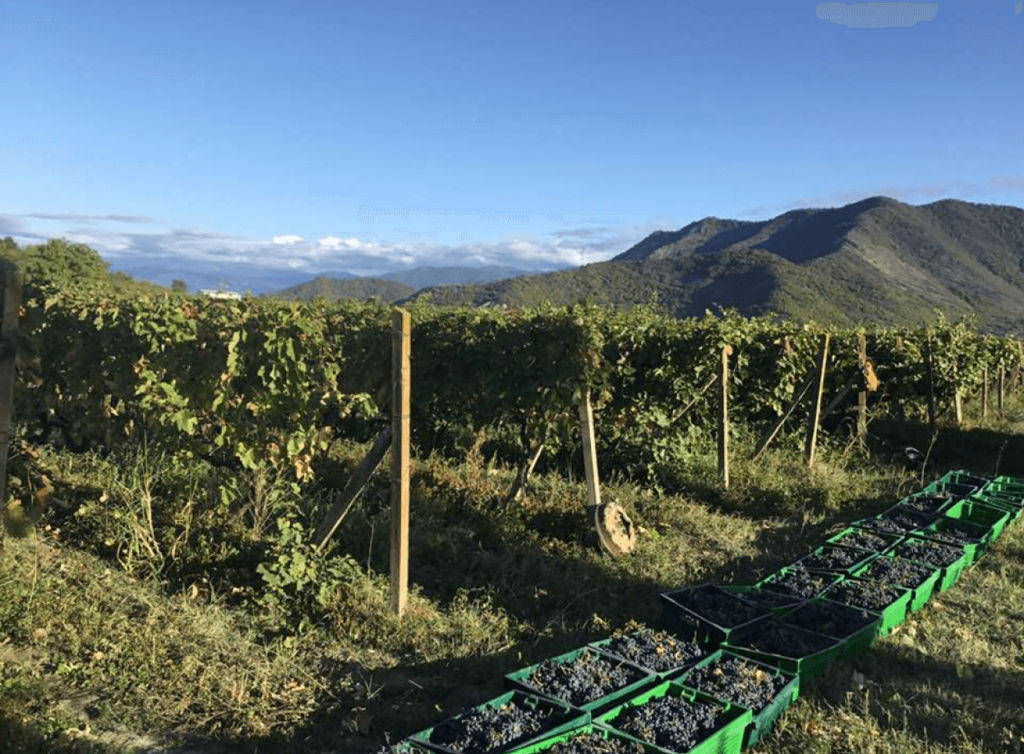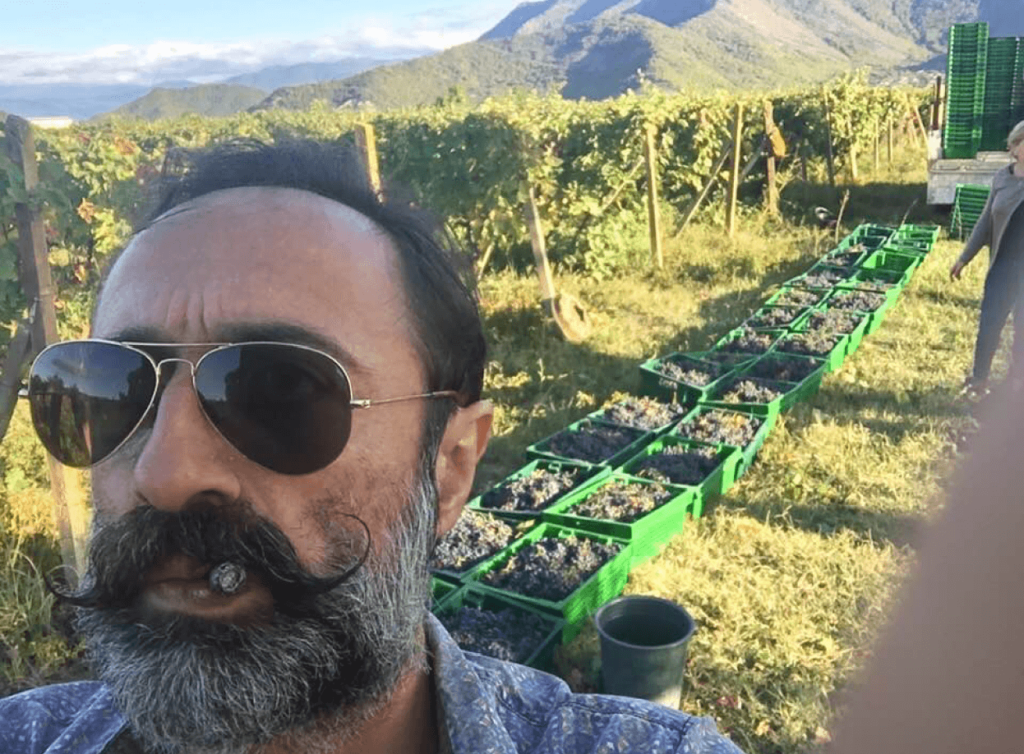 THE QUALITY OF THE GRAPES IS MY FOCUS
Since the opening of Marani Elizbar 1918 in 2018, I have been buying grapes from local, organic vineyards in the Kakheti region. My vineyard should produce its first fruits in 2025.
The traditional method of wine production is my conscious choice. The care that goes into Kakheti vineyards, and the meticulousness of the production process is what makes my wines one-of-a-kind. This is how I want to honor Grandfather Elizbar and all my winemaking ancestors.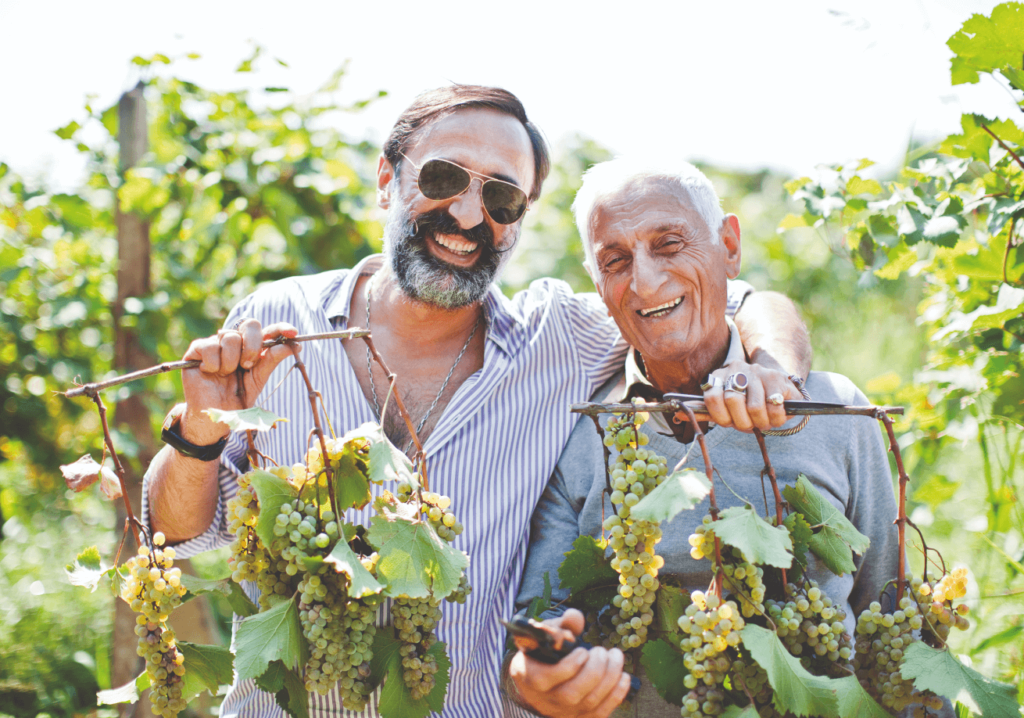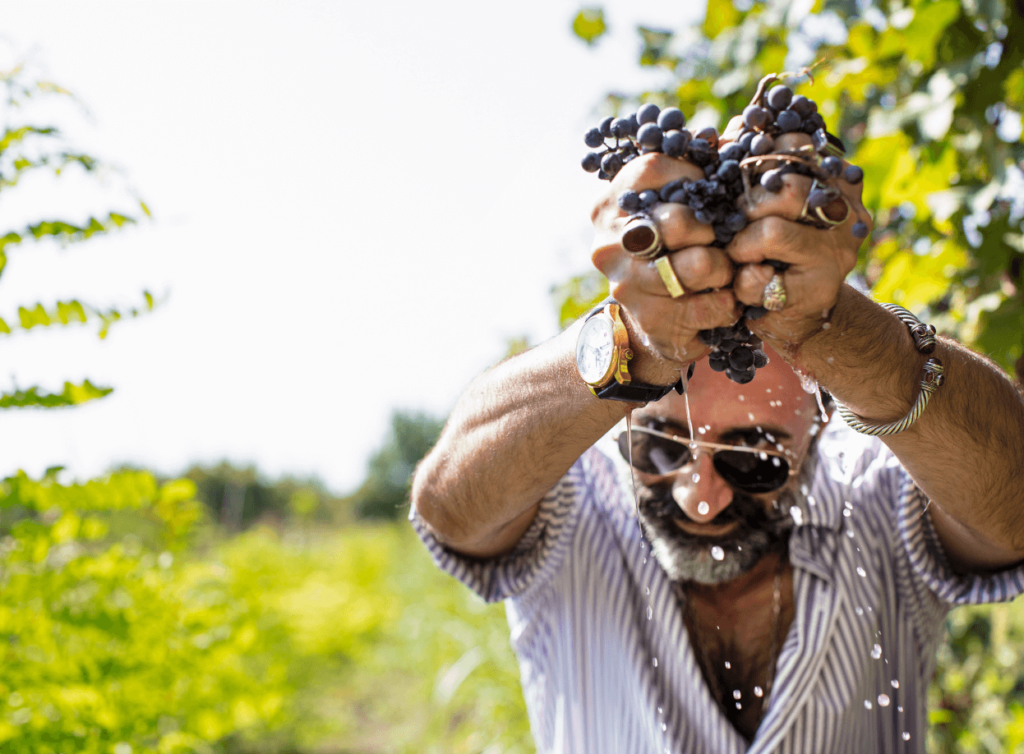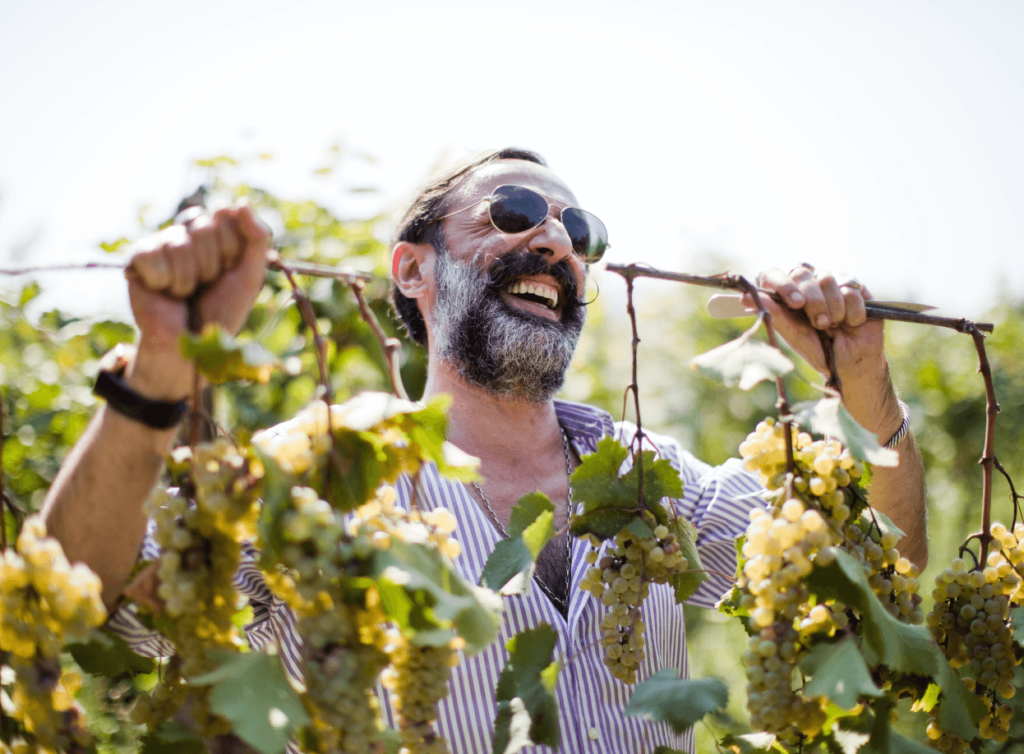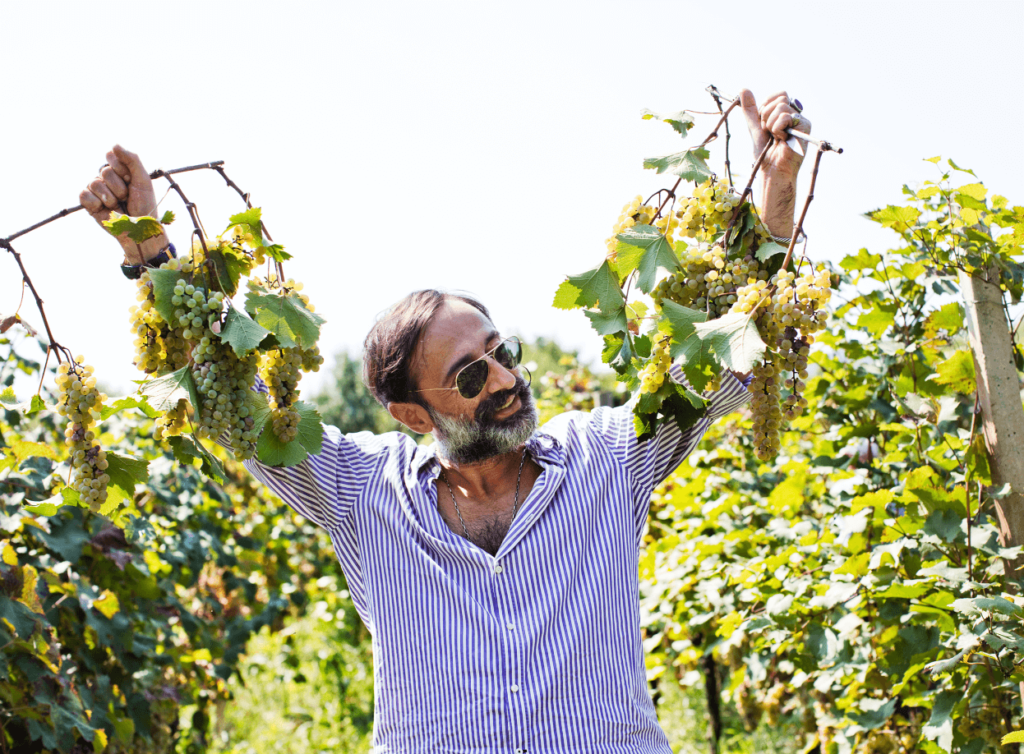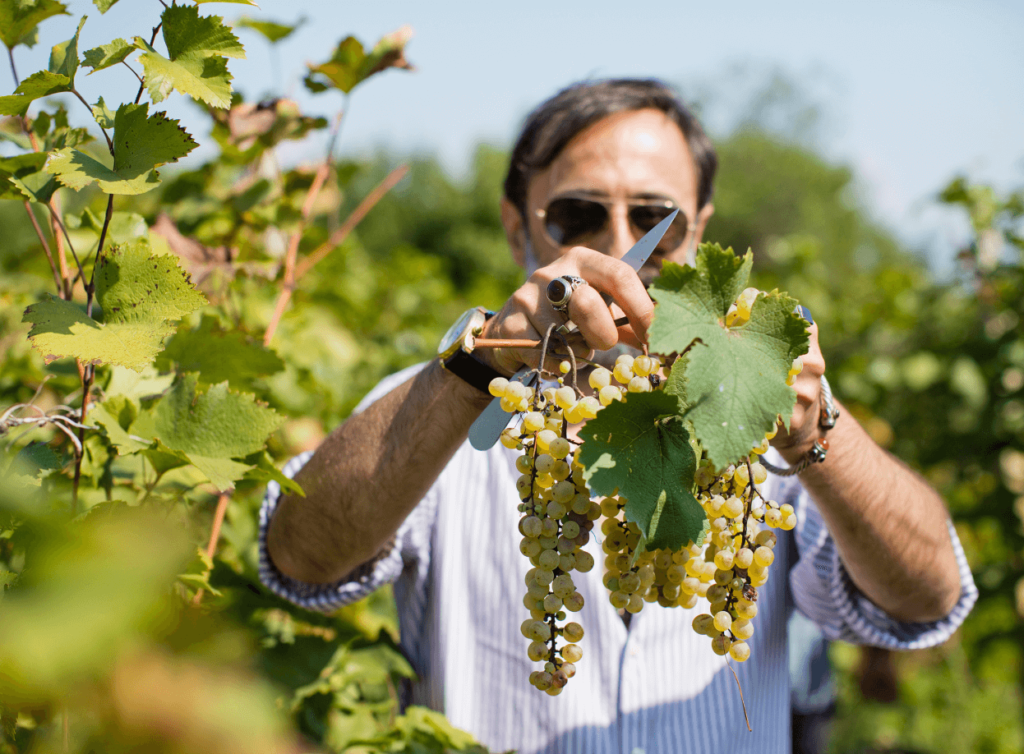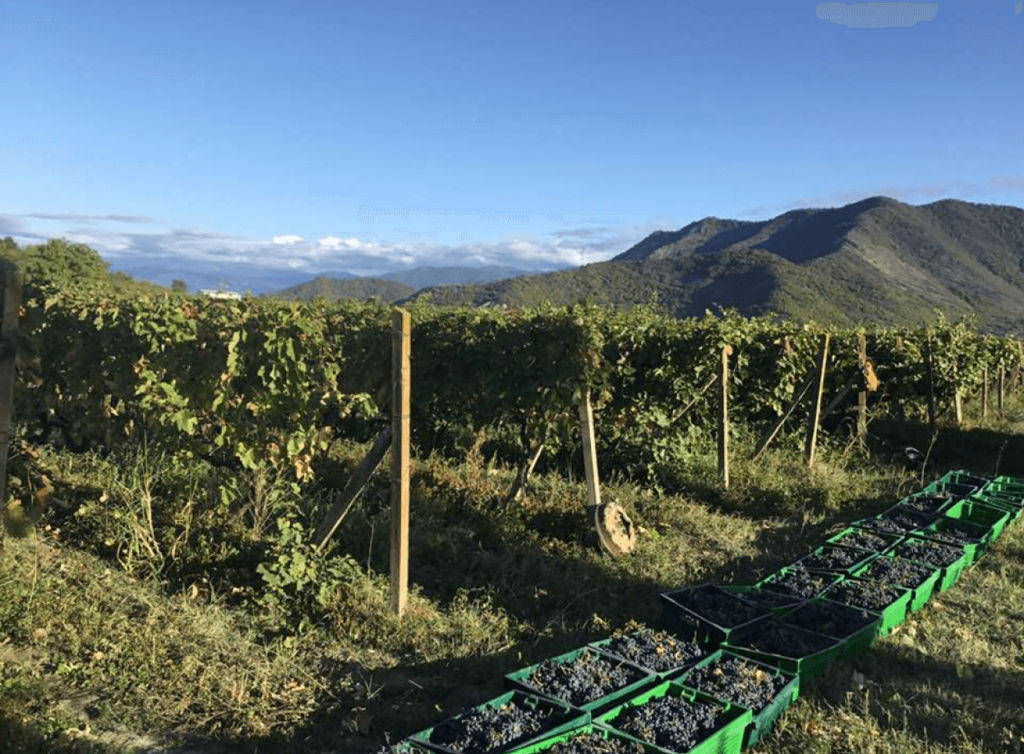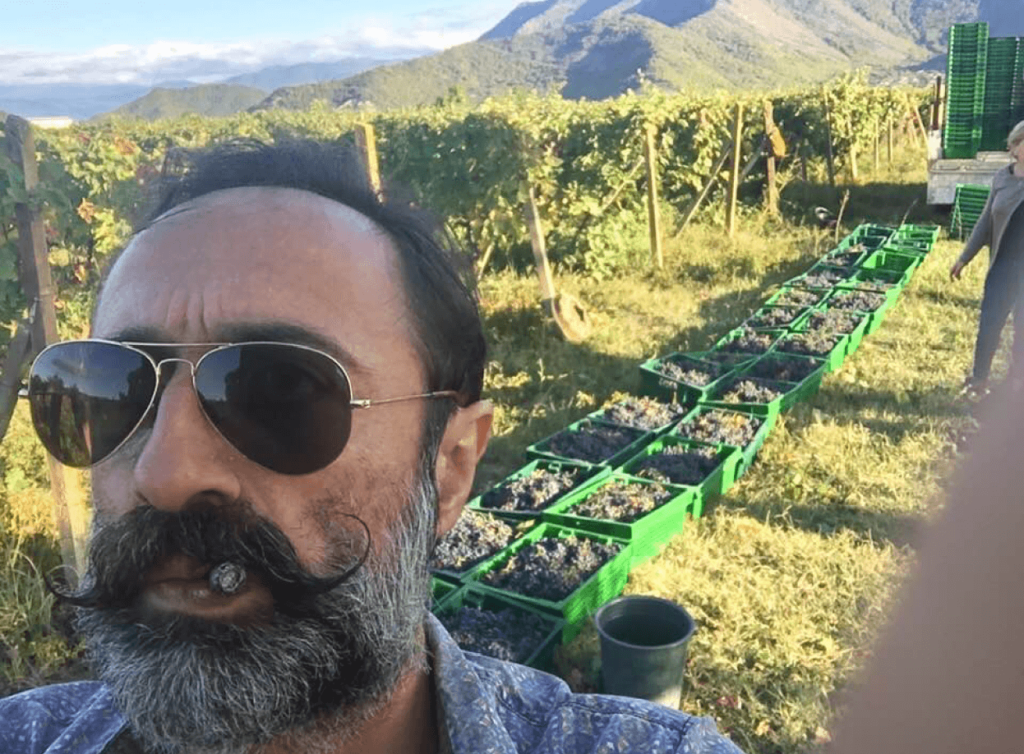 My ancestors went without wine additives, and so do I. My wine is "alive", which means that the process of maturation continues all the time. When you open a bottle from Marani Elizbar 1918, make sure to give the wine the opportunity to "breathe" (aerate), and decant.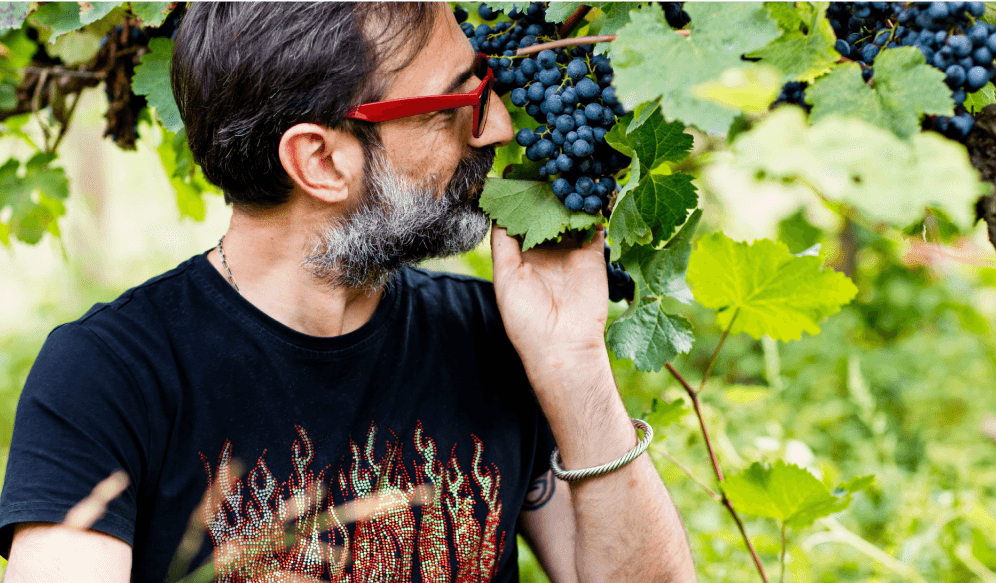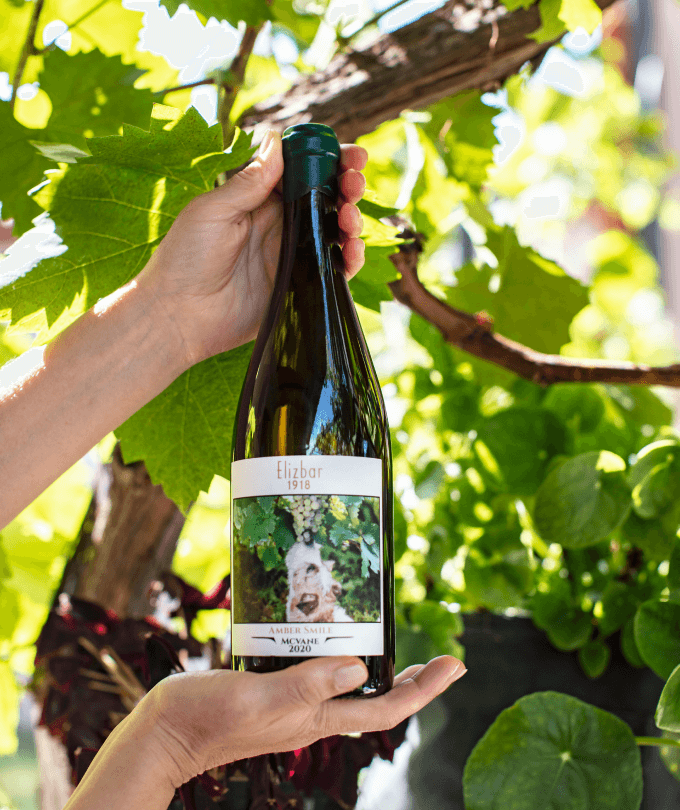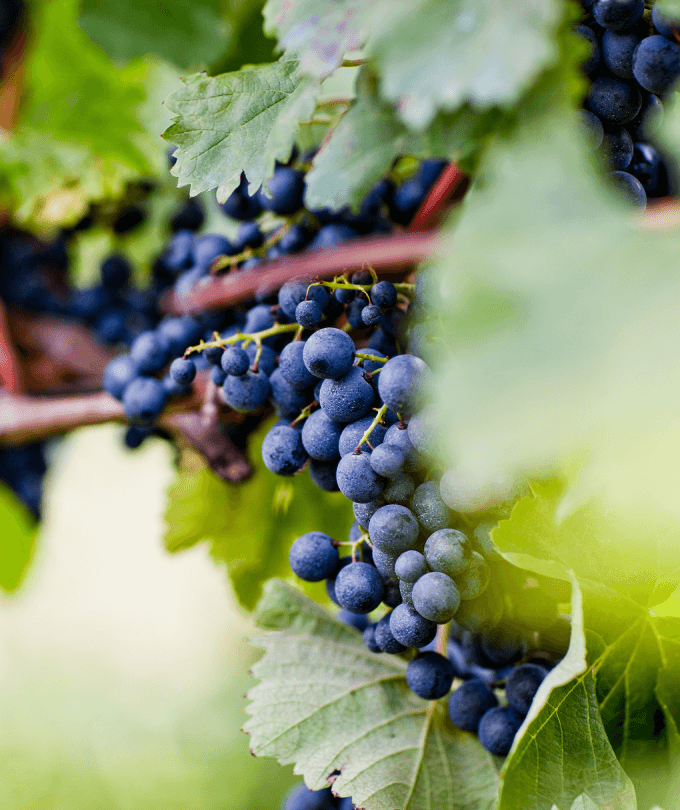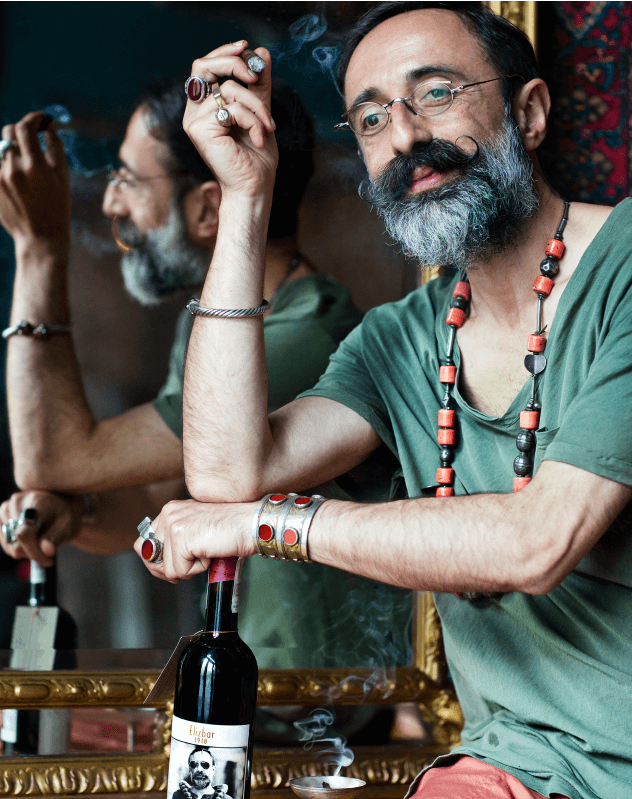 From 2018 you can taste the wine that was made in our marani
Dry red grape wine from the endemic SAPERAVI varieties, has a deep color, a fruity nose with notes of cherry stones and ripe red fruit, a silky body and an earthy finish with notes of wood.

This wine is unfiltered and it has undergone a natural fermentation process, slowly maturing for a year in old-fashioned kvevri. The wine may leave deposits in the bottle, therefore decanting is recommended. In 2018, we produced only 2,400 bottles for the 100th birthday of Grandfather Elizbar Turkestanishvili.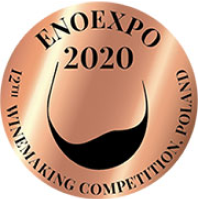 In 2020, our 2018 Saperavi wine was awarded a bronze medal at the ENOEXPO International Wine Fair in Kraków.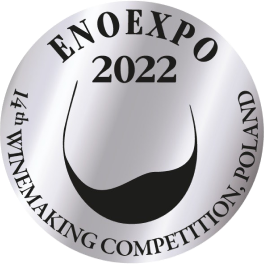 In 2022, our wine Saperavi 2020 got a silver medal.
2021 Mtsvane Kisi Wine was awarded bronze.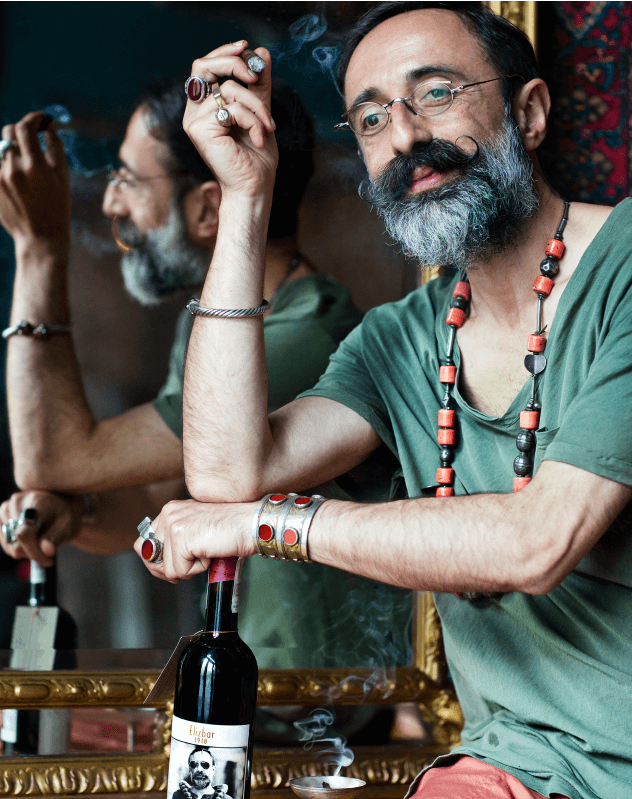 With the New Year we are introducing a new tradition in Marani Elizbar 1918. Each year we would like to dedicate one of our kevvri to outstanding diplomats who wholeheartedly support our country, Georgia.